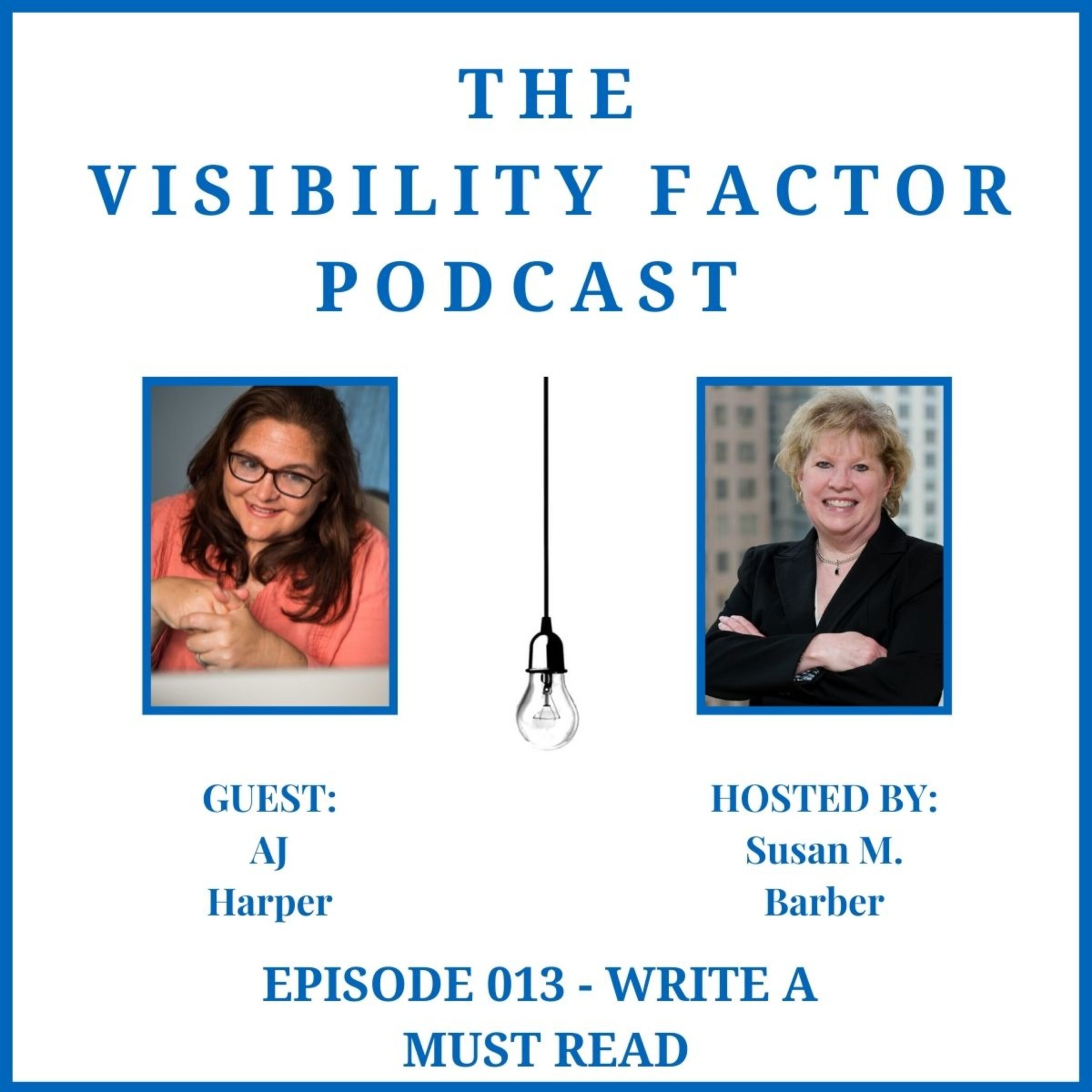 13: Write a Must Read (with AJ Harper)
AJ Harper is an editor and publishing strategist who helps authors write foundational books that enable them to build readership, grow their brand and make a significant impact on the world. As ghostwriter and as developmental editor, she has worked with newbies to New York Times bestselling authors with millions of books sold. AJ is writing partner to business author, Mike Michalowicz. Together they've written nine books, including Profit First, The Pumpkin Plan, Fix This Next, and their latest, Get Different. Through her Top Three Book Workshops and editing retreats, AJ empowers authors with insider publishing knowledge and guides them through the book development, writing, and editing process. She has written for many people, but now has her own book called Write a Must Read, coming out on May 24th!
In this episode we discussed:
How AJ became a writer and developmental editor
What holds people back from writing their books
Her advice for a would-be author to know or have plan in place prior to starting down the path to write a book
She shared how she built her Top Three Book Workshop and her vision for it
She described how it feels to have helped so many people realize their dream to become authors and publish their books through her workshop
We discussed who her new book Write a Must Read is for and what does she hope that her readers will learn from it
She shared some of the pre-reader feedback that she has received about her new book
We talked about her experience of writing her own book vs. when she writes books with Mike Michalowicz
I asked her what does she want her legacy to be
AJ says visibility is necessary! You have to do it to be able to get your message out in front of people!
Some of the books that AJ recommended:
Here are the links to AJ's new book and other books that were mentioned during the podcast episode!
THE VISIBILITY FACTOR WITH SUSAN M. BARBER
Check out my website and the resources for The Visibility Factor book. As always, I encourage you to reach out! You can email me at hello@susanmbarber.com.
You can also find me on social media everywhere – Facebook, LinkedIn, and of course on The Visibility Factor Podcast!
I look forward to connecting with you! If you liked The Visibility Factor, I would be so grateful if you could subscribe and rate it where you listen to podcasts! It helps the podcast get in front of more people who can learn how to be visible too!
Thank you to the team at Sheep Jam Productions for the amazing support of The Visibility Factor Podcast!