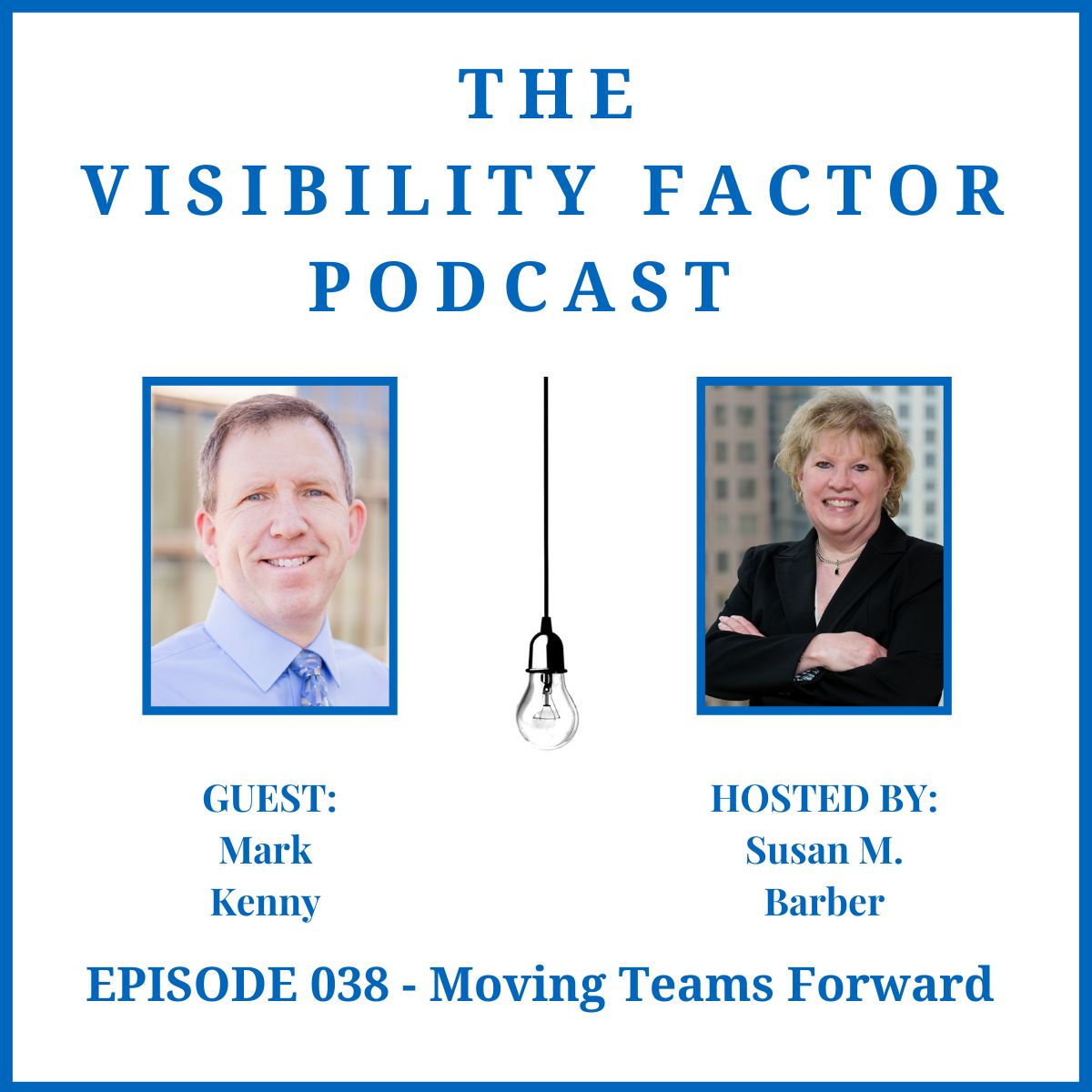 38. Moving Teams Forward (with Mark Kenny)
Mark Kenny works with executive and leadership teams who need to embrace forward change, together, so their organizations can thrive amid change and disruption. Mark brings almost three decades of experience, first in IT and operations, followed by founding a software company, and later in keynote speaking and consulting. For the past ten years, he has worked with leaders to create healthier, more cohesive teams and organizations. Mark is the author of The Hippo Solution.
In this episode:
Mark shares his thoughts on issues within organizations about teams and how they're working together.
He speaks about challenges leaders have leading a remote workforce.
He shares how he assesses a senior team who isn't trusting each other, who isn't working well together to help them move past that situation.
He talks about things he has done to help people come back to the room and have those types of conversations versus doing back channels or trying to have them outside of the room.
He shares how he would help leaders who don't feel like it's their job to bring a team together come to a different conclusion.
Mark explains a situation he had been in involving groups that had disagreements.
He shares what he believes to be the top three issues in companies right now.
In terms of visibility, Mark explains what he has seen leaders do in companies to either be visible or recognize that it's important.
Here are a few links to connect and learn more about Mark: 
Mark's book recommendations are:
Today's episode is sponsored by:
The Choose Your Life Challenge at https://www.theoppositeofsmalltalk.com/challenge
Use the promo code – Challenge4 for a 20% discount to the program and live a more intentional life!
Thank you for listening to The Visibility Factor Podcast
Check out my website to order my book and view the videos/resources for The Visibility Factor book.
As always, I encourage you to reach out! You can email me at hello@susanmbarber.com. You can also find me on social media everywhere – Facebook, LinkedIn, and of course on The Visibility Factor Podcast! I look forward to connecting with you!
If you liked The Visibility Factor, I would be so grateful if you could subscribe and rate it where you listen to podcasts! It helps the podcast get in front of more people who can learn how to be visible too!
Thank you to the team at Sheep Jam Productions for the amazing support of The Visibility Factor Podcast!