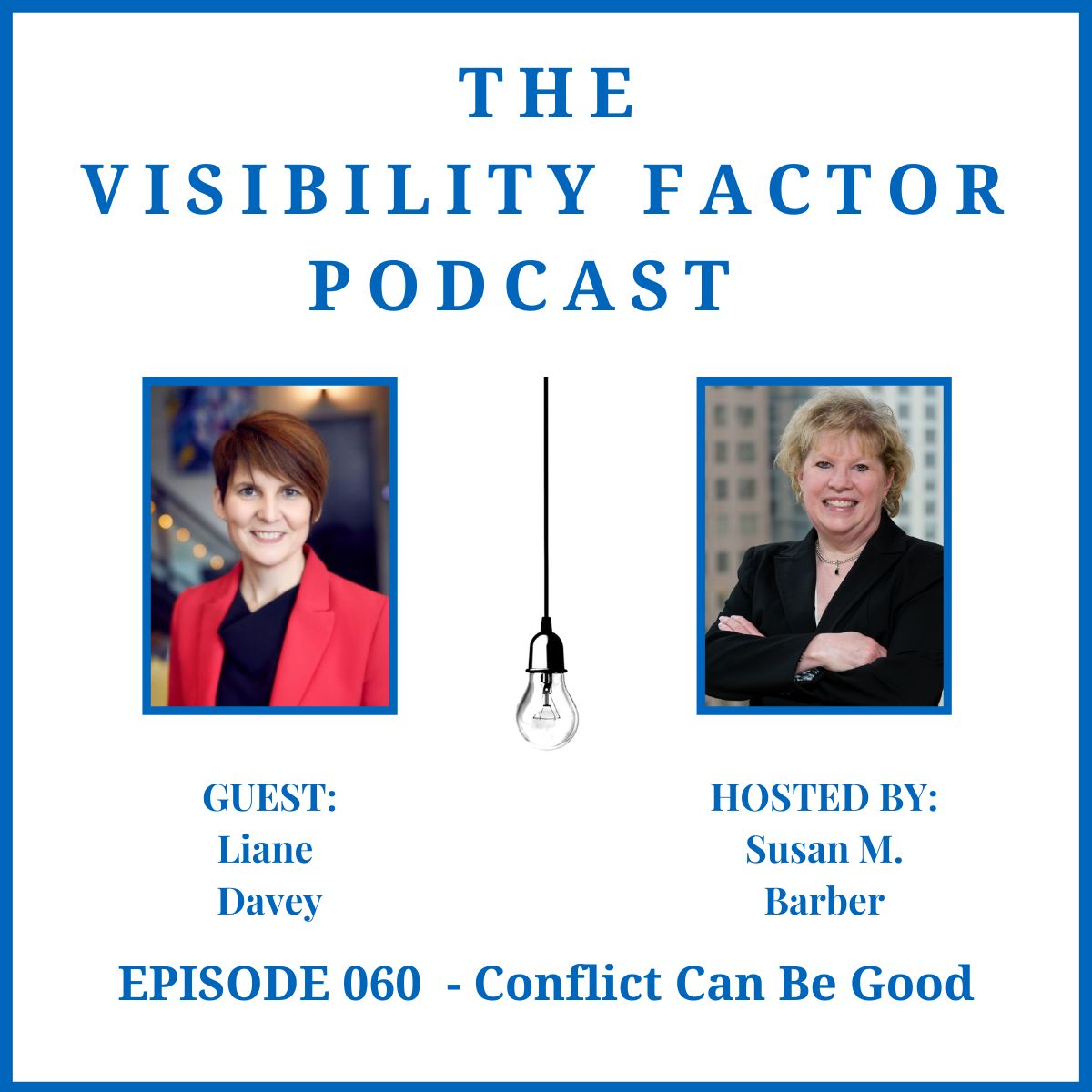 60. Conflict Can Be Good (with Liane Davey)
For the past 25 years, Liane has researched and advised teams on how to achieve high performance. Known as the "teamwork doctor," she's worked with teams from the frontlines to the boardroom, across a variety of industries, and around the globe from Boston to Bangkok. In working with hundreds of teams, including 26 Global Fortune 500 companies (and counting), she has developed a unique perspective on the challenges that teams face – and how to solve them.
Beyond her work in the boardroom, Liane is a New York Times Bestselling author of You First: Inspire Your Team to Grow Up, Get Along, and Get Stuff Done and The Good Fight: Use Productive Conflict to Get Your Team and Organization Back on Track. She is also a regular contributor to Harvard Business Review and has been sought by several media outlets for her expertise on increasing productivity, enhancing engagement, developing leaders, and as one client put it, "dealing with the damn drama!"
In this episode: 
Liane shared a summary of her new book, The Good Fight, and what readers will learn by reading it.
What causes conflict with leaders and teams in companies today.
Ways to build trust with team members when they are remote and have cultural differences.
The difference between being conflict averse vs. avoidant.
The guide to the list of bosses on her website to help leaders if they work for one of those types.
She walked through her tools from the book – the U tool and the Tarp tool.
We discussed the last chapter of the book on conflict at home.
Information on Liane, her books, and all her resources:  
The Book that Becca Recommends:
The Visibility Factor Podcast is brought to you in part by the 90-day Visibility Breakthrough Accelerator program.
Do you believe deep down inside that you can have a bigger career, but you don't know how to get there?
This 90-day program is a powerful experience that is unique to you and provides dedicated time to focus on your specific challenge. This dedicated time will help you see new possibilities, recognize your strengths, and take away key insights that can be leveraged immediately.  Are you ready to create a breakthrough for yourself?
If you are interested in learning more, visit:
Thank you for listening to The Visibility Factor Podcast
Check out my website to order my book and view the videos/resources for The Visibility Factor book.
As always, I encourage you to reach out! You can email me at hello@susanmbarber.com. You can also find me on social media everywhere – Facebook, LinkedIn, and of course on The Visibility Factor Podcast! I look forward to connecting with you!
If you liked The Visibility Factor, I would be so grateful if you could subscribe and rate it where you listen to podcasts! It helps the podcast get in front of more people who can learn how to be visible too!
Thank you to the team at Sheep Jam Productions for the amazing support of The Visibility Factor Podcast!