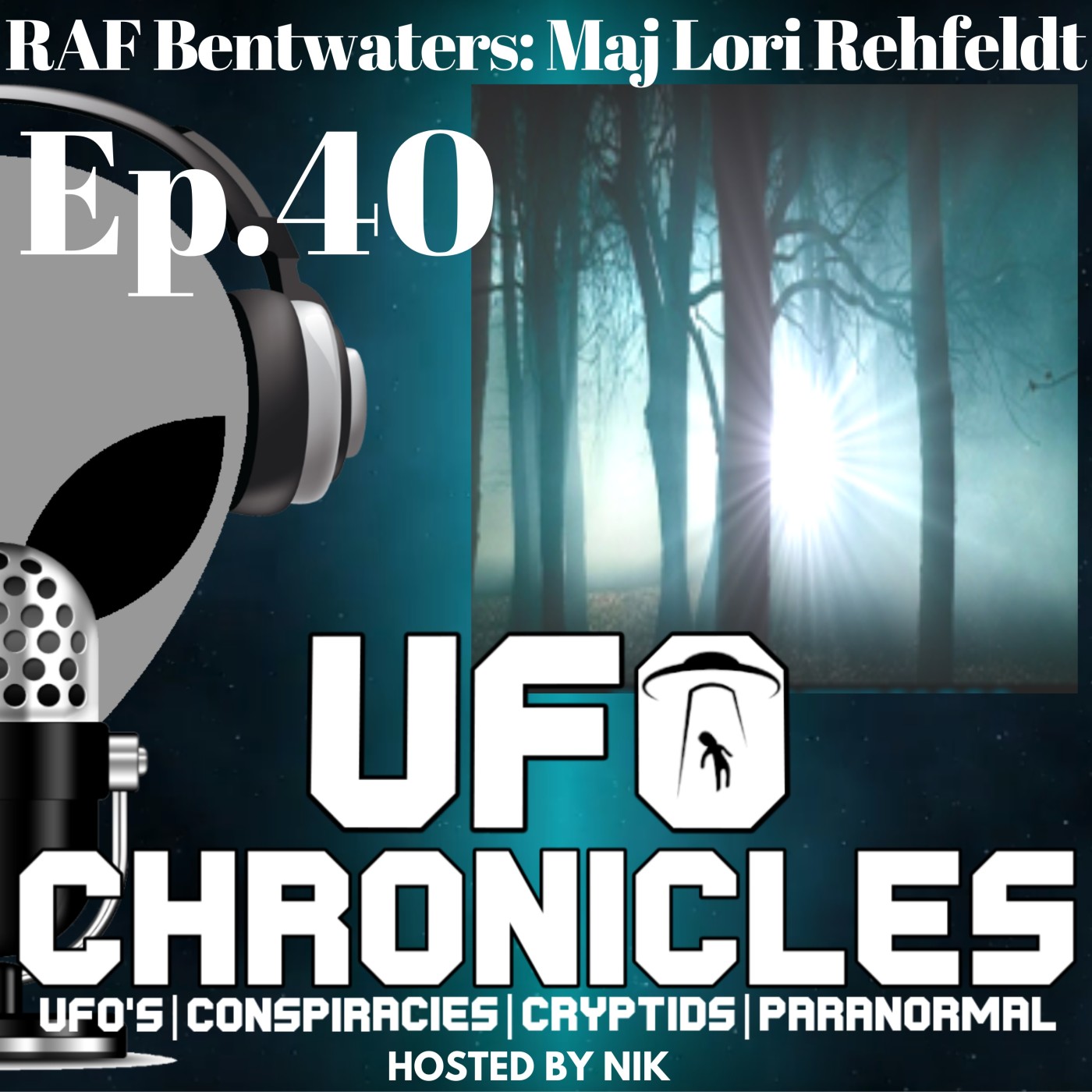 Episode:40
Our First witness is Eric from Ohio to share his childhood encounter back in 1977 witnessed by his Father, Mother, and Sister, along with what he later found out was several others in his County. Then we have Maj. Lori Rehfeldt a rarely heard female military UFO witness, stationed at the nuclear-armed USAF facility at RAF Bentwaters in Suffolk in the United Kindom. Lori's encounter happened in February 1980 and is very much a precursor to the events that followed the same year that is famously known as The Rendelsham Forest Incident.
Capel Green – Official Trailer Rendlesham Forest UFO Incident
https://www.youtube.com/watch?v=wnRPrJcRdkk
Podcast Gofundme for equipment:
https://www.gofundme.com/f/raising-funds-to-update-equipment
Want to share your encounter on the show?
Email: UFOChronicles@gmail.com
Podcast Merchandise:
https://myconspiracytees.com/collections/ufochroniclespodcast
Help Support UFO CHRONICLES by becoming a Patron:
https://patreon.com/UFOChroniclespodcast
Twitter: @UFOChroniclesuk
Thank you for listening!
Please leave a review if you enjoy the show, and everyone that leaves a five-star rating and review on iTunes will get a shout out on the following show.
Like share and subscribe it helps me when people share the show on social media, it means we can reach more people and more witnesses and without your amazing support, it wouldn't be possible.
Music Credits:
Artist: Patrick McFadden Jr
Track: War of Independence
https://soundcloud.com/patrick-mcfadden-jr
Artist: CO.Ag
Track: The Woods
https://www.youtube.com/watch?v=jRRHFdo_Kbs