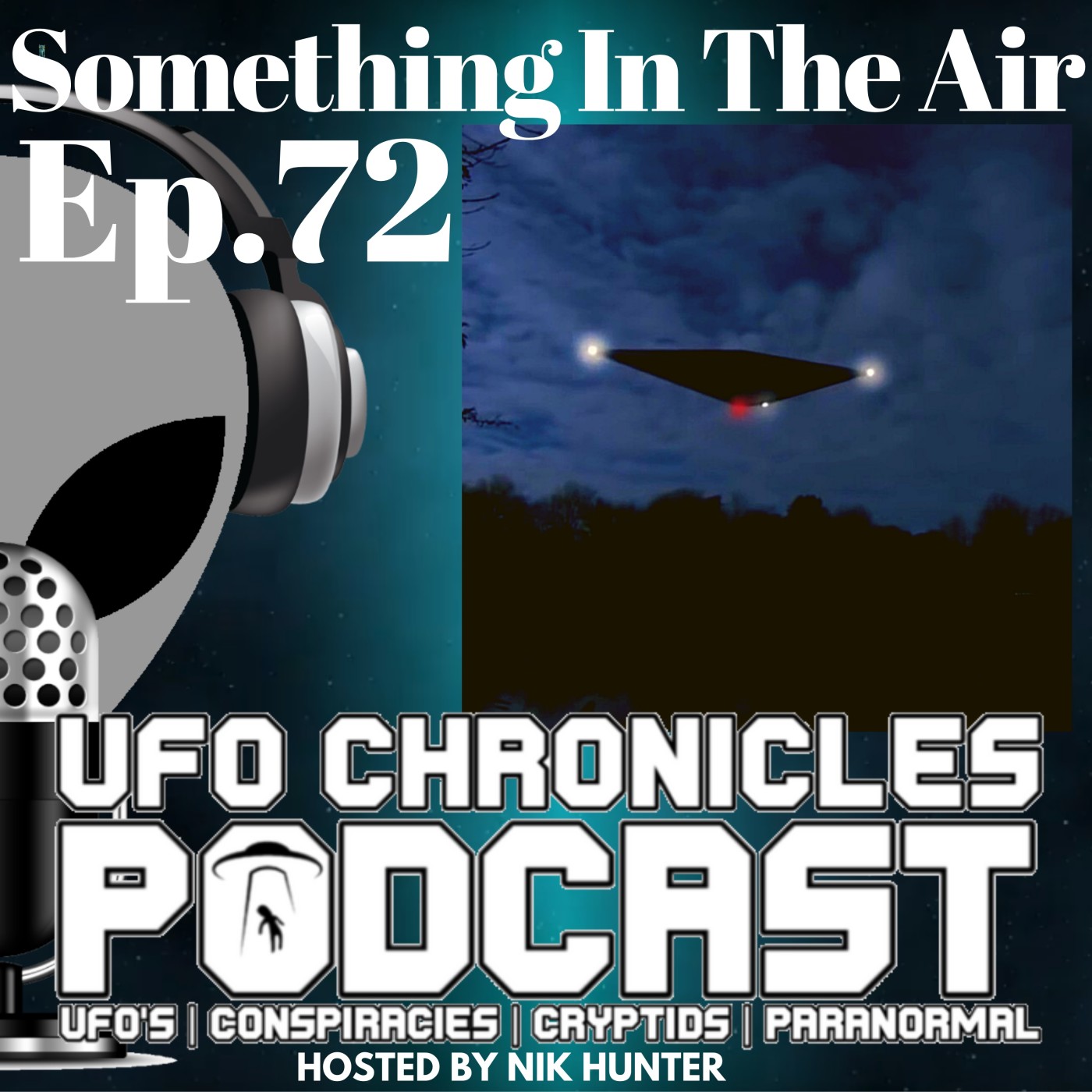 Episode: 72
Our first guest is Kellie from the state of Georgia, with a sighting of a very large triangle-shaped object that passed over her car and that left her wondering if there is a connection with the paranormal activity in her house that followed his sighting. Then we move on to Richard from Dublin Ireland, his experiences occurred in Italy where he was living at the time. And it was a series of encounters that happened over a period of two weeks, near and around a mountain called 'Monte Morello' known for it's UFO' activity. And an unusual sighting of a USO on a Pisa Beach.
More information on this episode on the podcast website:
https://ufochroniclespodcast.com/ep-72-something-in-the-air/
Sponsors of the show:
https://medcards.net
Medical Alert Notification Cards for Face Mask & Respiratory Problems.
10% Off Use Promo Code: UFO
September Competition:
https://ufochroniclespodcast.com/competition/
Want to share your encounter on the show?
Email: UFOChronicles@gmail.com
Podcast Merchandise:
www.ufochroniclespodcast.com/shop-2/
Help Support UFO CHRONICLES by becoming a Patron:
www.patreon.com/UFOChroniclespodcast
or you can make a one-off donation on PayPal:
www.paypal.me/ufochroniclespodcast
Thank you for listening!
Please leave a review if you enjoy the show, and everyone that leaves a five-star rating and review on Apple Podcasts will get a shout out on the following show.