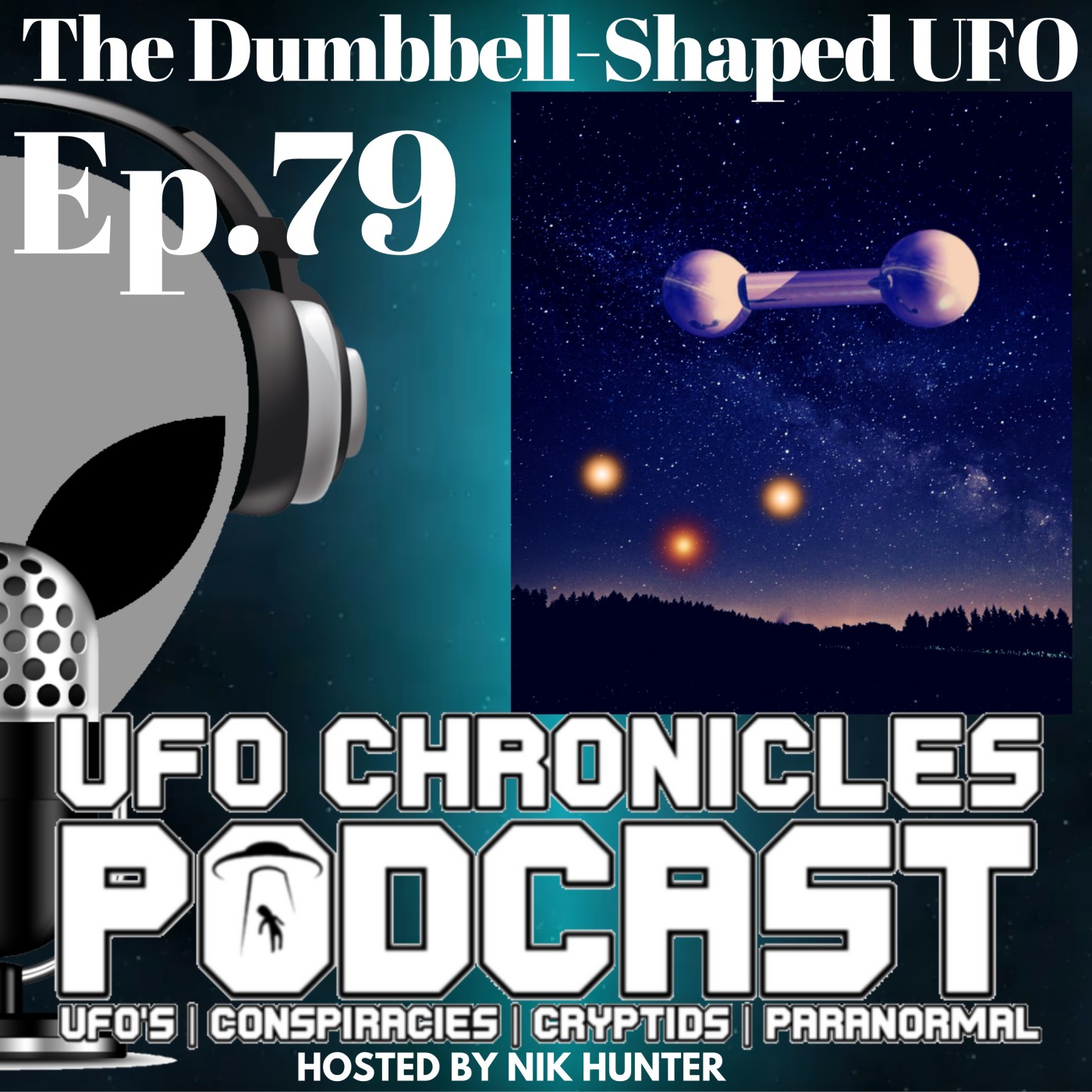 Episode: 79
We start off this episode with Douglas's voice submission from Victoria in Australia, his sighting occurred in 1972 witnessed by himself and two other members of his family. Then the first of two guests is Barny from Dublin in Ireland, sharing a sighting his late Father had in 1969 of a massive ball of light pulsing different colours. And then we are joined finally by Mike from Washington State in the US, with an unusual encounter with a dumbbell-shaped UFO, witnessed by himself and his Wife in 2013.
More information on this episode on the podcast website:
https://ufochroniclespodcast.com/ep-79-the-dumbbell-shaped-ufo/
Want to share your encounter on the show?
Email: UFOChronicles@gmail.com
Podcast Merchandise:
www.ufochroniclespodcast.com/shop-2/
Help Support UFO CHRONICLES Podcast by becoming a Patron:
www.patreon.com/UFOChroniclespodcast
Thank you for listening!
Please leave a review if you enjoy the show, and everyone that leaves a five-star rating and review on Apple Podcasts will get a shout out on the following show.