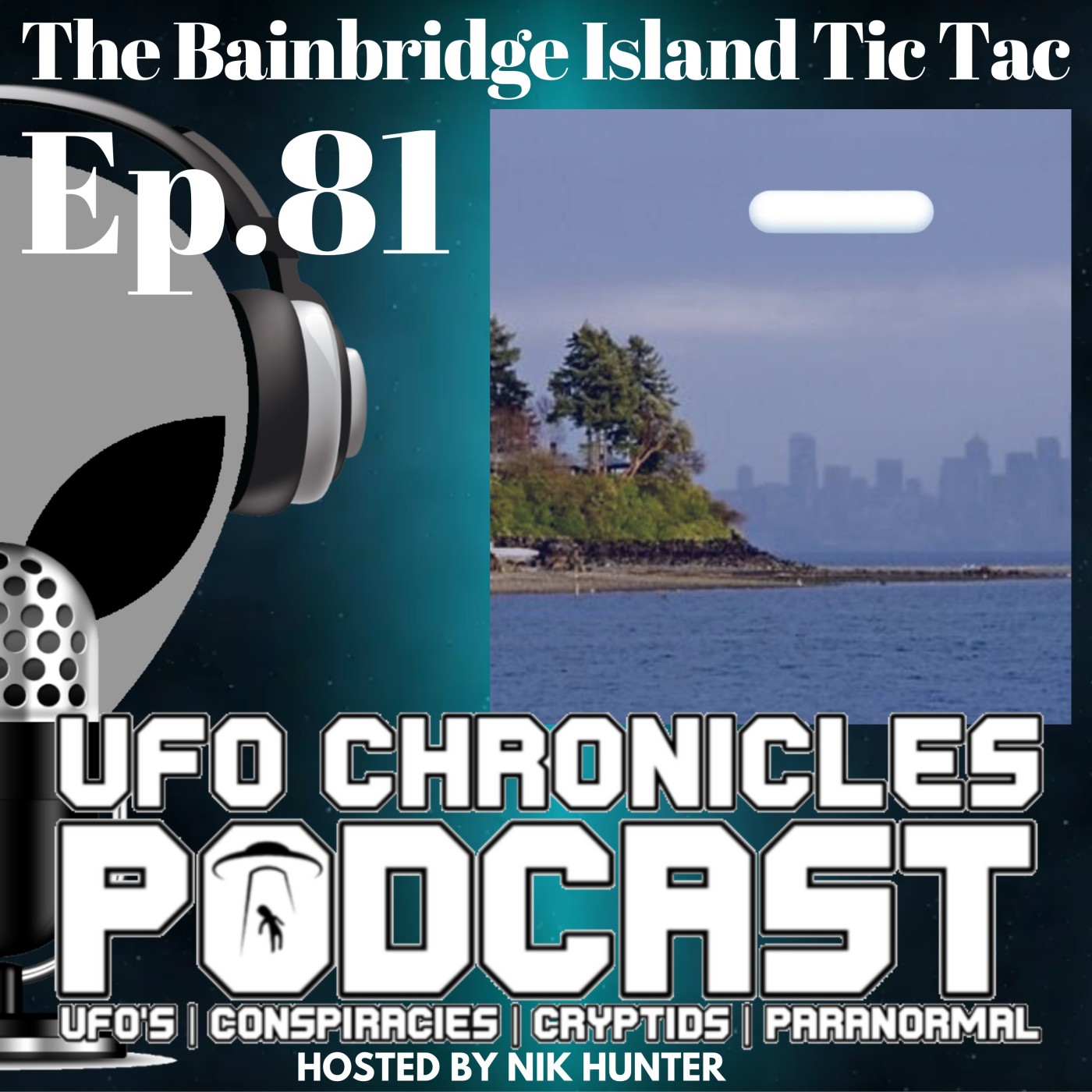 Episode: 81
We are joined by David from Oregon today, with a sighting that he witnessed as well as eight members of his family on July 5th 2019. The Location was Bainbridge Island west of Seattle, one of the objects witnessed was very similar to the military sighting of the now-famous Tic Tac UFO
that buzzed the US Navy aircraft carrier Nimitz.
More information on this episode on the podcast website:
https://ufochroniclespodcast.com/ep-81-the-bainbridge-island-tic-tac/
Want to share your encounter on the show?
Email: UFOChronicles@gmail.com
Podcast Merchandise:
www.ufochroniclespodcast.com/shop-2/
Help Support UFO CHRONICLES Podcast by becoming a Patron:
www.patreon.com/UFOChroniclespodcast
We have partnered with Advertise Cast to handle our advertising/sponsorship requests. They're great to work with and will help you advertise on our show. Please click the link below to get started.
https://www.advertisecast.com/UFOChroniclesPodcast
Thank you for listening!
Please leave a review if you enjoy the show, and everyone that leaves a five-star rating and review on Apple Podcasts will get a shout out on the following show.