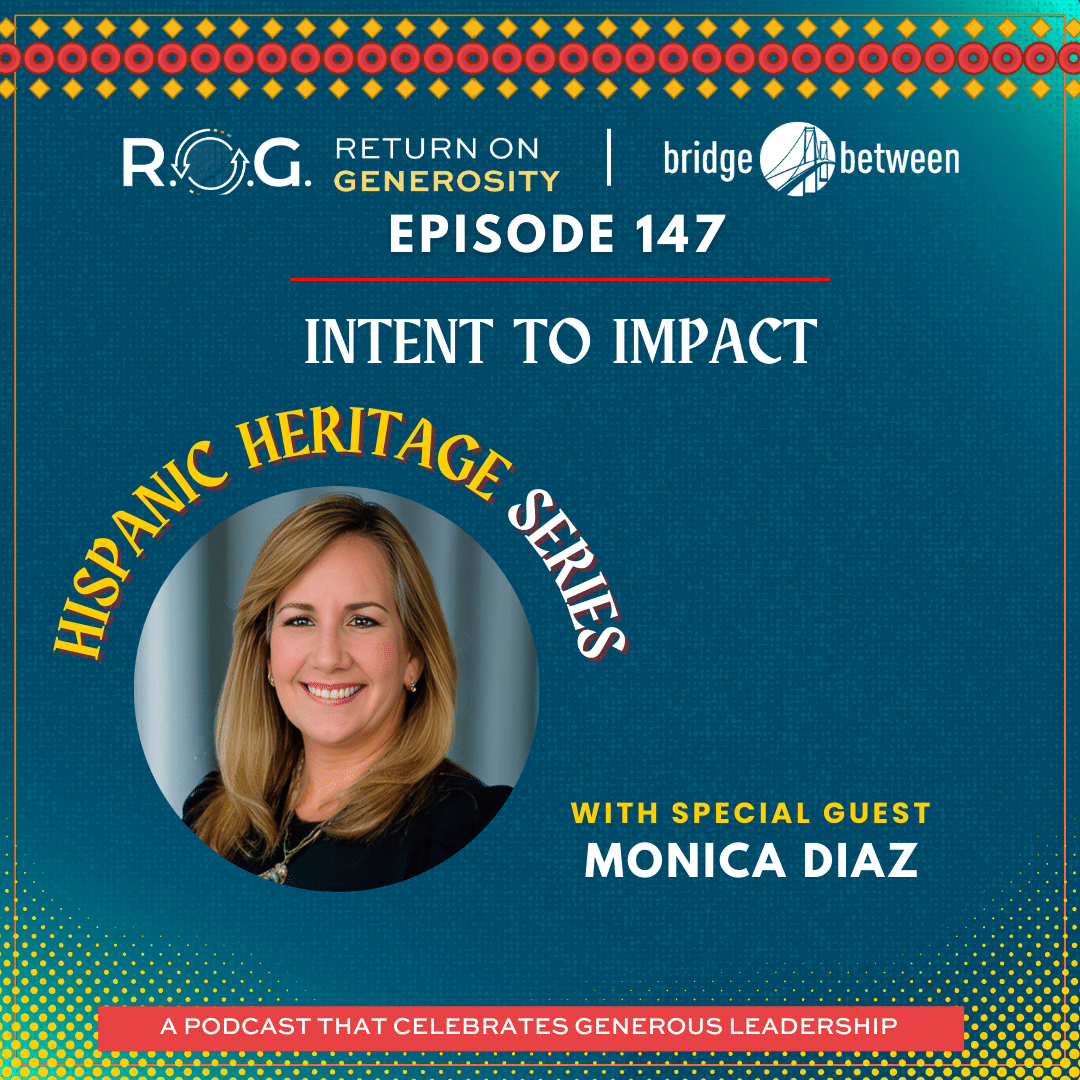 "To create generous leaders is to be clear about who you are. That's why I started the book with identity. Who you are and why you do what you do the way you do it."
Monica Diaz is a transformational coach and diversity, equity and inclusion consultant who empowers her clients to lead their careers, their lives and their business with unprecedented positive impact. She is an inspirational and pragmatic leader, with a clear mission to share knowledge and serve leaders who can and will change the world we live in, which starts with creating the best version of themselves.
Monica's diverse range of industry experience gives her valuable insights across many sectors and companies. She brings over three decades of experience as a seasoned HR and DEI executive at global blue-chip and Fortune 100 companies, such as Merck & Co, Microsoft, The Walt Disney Company and Royal Caribbean Group. She is the award-winning author of From INTENT to IMPACT – The 5 Dualities of Diversity and Inclusion, a thought-provoking business memoir to strengthen corporate culture and business as a whole.
Her coaching and consulting approach is focused and flexible. She supports leaders without judging them, to build practical and productive solutions. Clients and colleague regard her as a passionate professional, who brings a refreshing perspective on addressing diversity, equity and inclusion. She is always ready with the clear suggestions and wields her humor as a secret weapon, to make everyone feel they are an integral part of a common effort.
Monica has been recognized as a 2022 Literary Titan, Top DEI Leader, a Leader of Team Innovation, as one of Most Influential Minorities in Cable TV and one of the Top 10 Leaders in the Hispanic Executive community. She is a founding member of the Latino DEI Collective and serves as board member of the Puerto Rican Arts Alliance and as Advisory Board member of the HISPA – a youth development organization. She is also an active contributor to organizations empowering children, families, and their communities out of poverty, as well as equality for the LGBTQ community.
Monica's visionary thought-leadership and fresh perspectives, combined with a high level of energy and relevance, have made her a sought-after public speaker and partner on global DEI strategies, leadership development and culture transformation.
R.O.G. Takeaway Tips:
Fear leads to inaction.
Give yourself latitude. Open your mind.
Be curious and ask others about their preferences.
Learn it all vs. know it all.
Leadership is a privilege. 
Clarify your identity.
Share yourself with others.
Seek opportunities to be challenged.
Resources:
Where to find R.O.G. Podcast:
R.O.G on YouTube
R.O.G on Apple Podcasts
R.O.G on Spotify
How diverse is your network? 
N.D.I. Network Diversity Index
What is your Generosity Style? 
Generosity Quiz
Credits:
Monica Diaz, Sheep Jam Productions, Host Shannon Cassidy, Bridge Between, Inc.
Coming Next: Please join us next week, Episode 148, with Michelle Angela Ortiz.