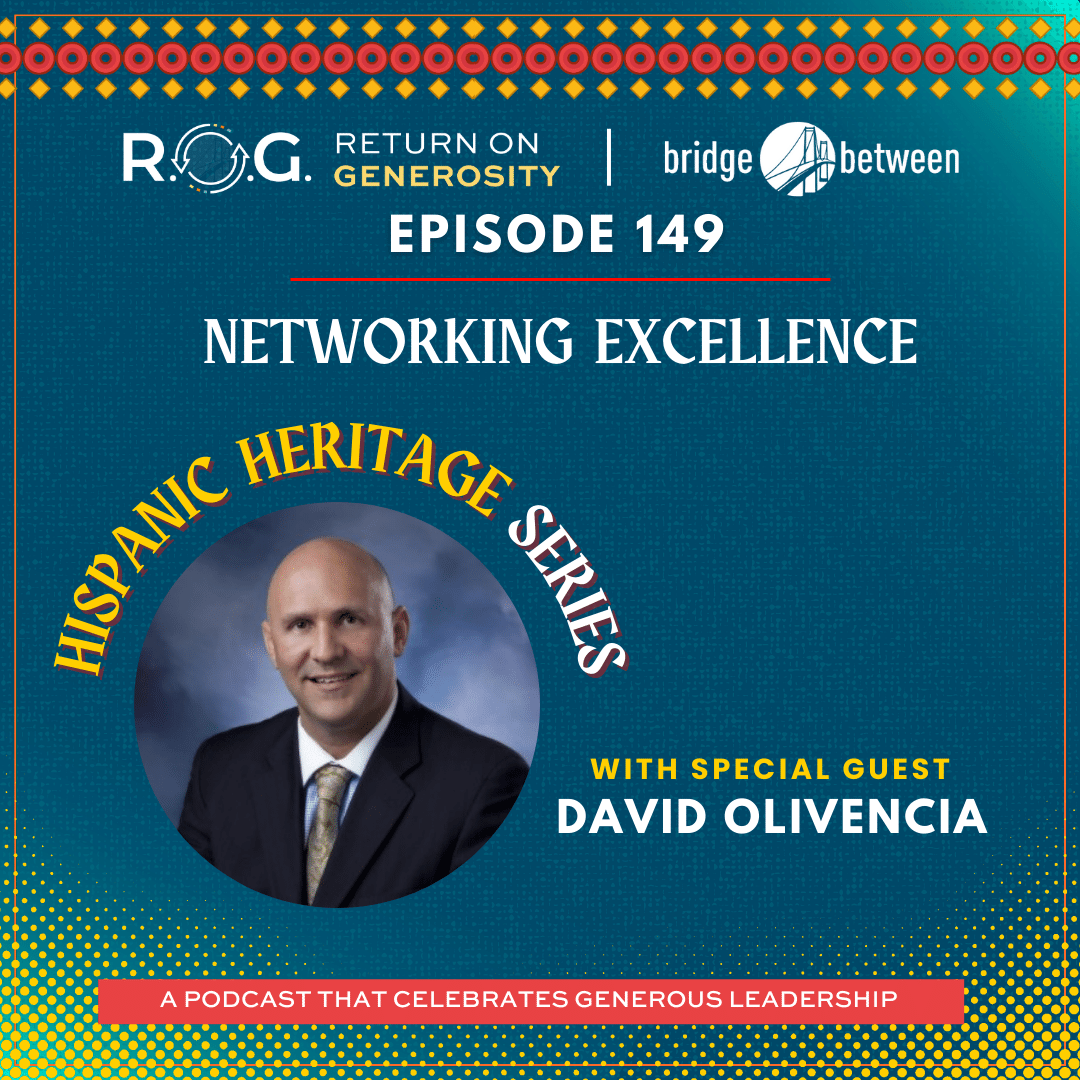 "Once they identify the people in the networks that are aligned to their goals and interests, then it's about pouring the value, pouring the generosity, and you're not necessarily expecting anything in return…there's just this general human law of reciprocity where amazing thing happen."
"Those who achieve NetWORKing Excellence are deliberate about the events that they attend."
David Olivencia is an accomplished global technology executive and author with deep experience delivering measurable business results for leading organizations. Effectiveness has been demonstrated executing outcomes as a CEO, board member, thought leader, and energetic team coach.
David is the CEO and Co-founder of Angeles Investors. Prior to Angeles Investors, David held various senior executive positions of increasing responsibility at Nippon Telegraph & Telephone (NTT), Ford Motor Company, Oracle, Verizon, Softtek and Accenture.
David has leveraged his expertise in technology, business strategy, digital platforms and networking excellence as an early-stage/Angel investor in 70+ companies. This portfolio includes three unicorns and ten that have garnered more than $100m in valuation.
David is a sought-after speaker for his perspectives on Exponential Technology Disruption, Early-stage Investing, Networking excellence, Artificial Intelligence and Leadership issues. He has presented in prominent forums including the U.S. Congress, National Association of Corporate Directors (NACD), NASDAQ Opening Bell, Great Minds in STEM, BusinessWeek, and Comcast Newsmakers.
David has been recognized as 40 under 40 by Crain's Detroit Business, Crain's Chicago Tech 50, and Hispanic Business Magazine's Most Influential Hispanics in America. From a board service perspective, David has served on many private, civic and non-profit boards throughout his career. He currently serves as a board member of Schurz Communications, Old Plank Trail Bank, N.A a Wintrust Bank (NASDAQ: WTFC), Window to the World Communications: WTTW Chicago, Angeles Investors, IrishAngels and the National Museum of Mexican Art.
David earned his undergraduate degree in Electrical Engineering from Rose-Hulman Institute of Technology (#1 Undergraduate Engineering Program by U.S. News and World Report) and received the school's 2014 Alumni Career Achievement Award. He earned his M.B.A. (graduating cum laude) from the University of Notre Dame, where he was recognized with the 2007 Distinguished MBA Alumni Award. In 2020, David received an Honorary Doctorate from
Bentley University. Additionally, David has completed the Harvard Business School Corporate Governance program and has completed his Certificate of Director Education from the NACD.
David is married with three children. He enjoys spending his free time running, fishing and with family.
R.O.G. Takeaway Tips:
Build your foundation. Who am I? Learn about yourself and your strengths.
Establish a daily and weekly ritual. 
Who are my key stakeholders? (100 people)
What are the three things that they care most about? 
What is your ritual to connect with your key stakeholders?
Who can you connect with who? 
Track progress and measure success. (How well are you doing relative to your hypothesis?) 
Build the default: How can I give? How can I help?
Resources:
Where to find R.O.G. Podcast:
R.O.G on YouTube
R.O.G on Apple Podcasts
R.O.G on Spotify
How diverse is your network? 
N.D.I. Network Diversity Index
What is your Generosity Style? 
Generosity Quiz
Credits:
David Olivencia, Sheep Jam Productions, Host Shannon Cassidy, Bridge Between, Inc.
Coming Next: Please join us next week, Episode 150, with Zenita Henderson.