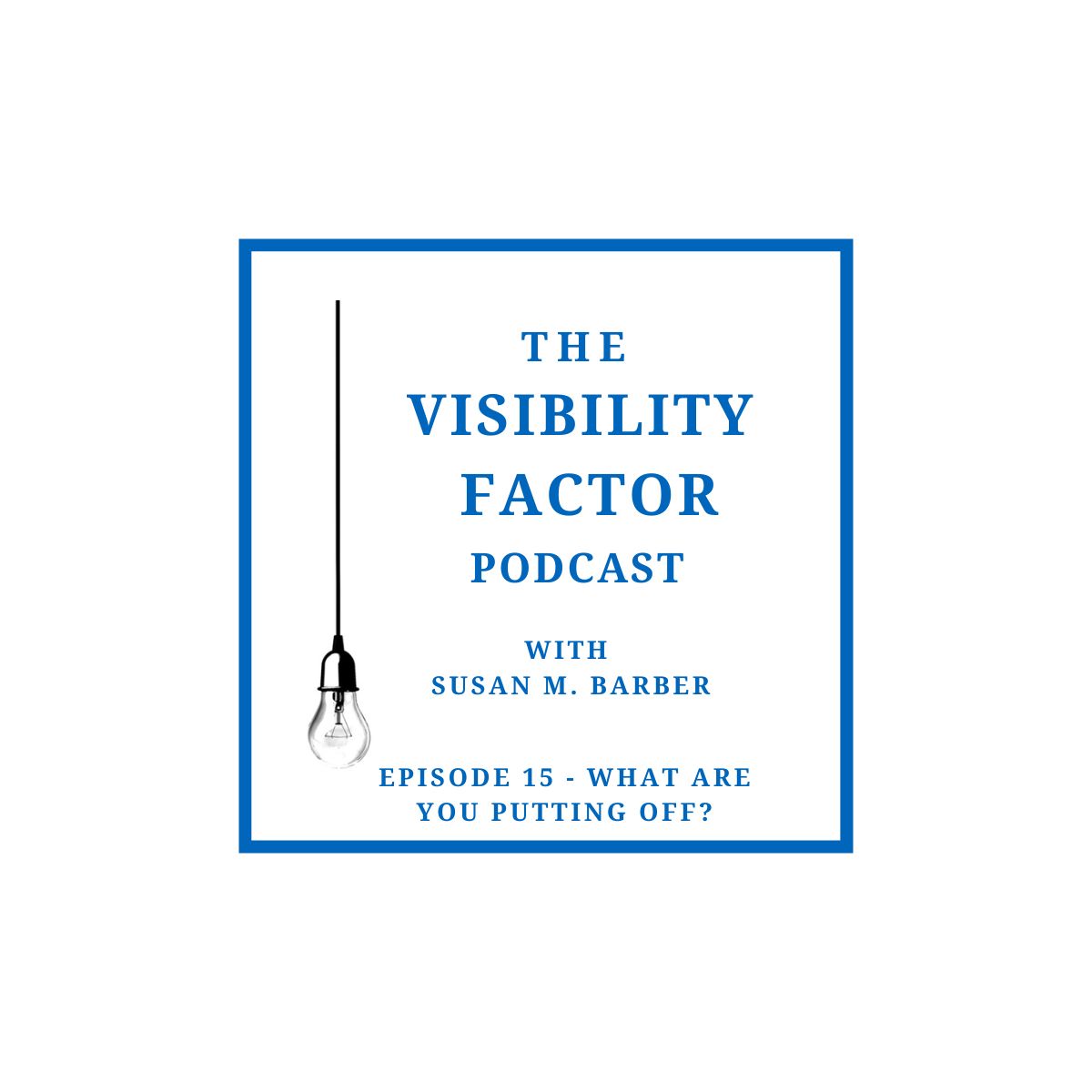 15: What Are You Putting Off?
We have taken some time away from the last two impostor syndrome types from The Visibility Factor book to have some great conversations with leaders. Today we are going to talk about the 5th type which is called Delayer and Avoider – also known as procrastination.
The word procrastination means "the act of delaying or postponing something."   With this type of impostor syndrome more than any other, people will use any means possible to stop themselves from doing something that makes them feel vulnerable to judgment or criticism.
In this episode we discussed:
Ways that people can leverage distractions to avoid things
A client example from The Visibility Factor Book is shared
Examples of what leaders may be putting off
Why procrastination happens
Coaching conversation with Aaron (a client) on his avoidance of influential conversations
Ways to take action even though procrastination is happening
Two simple ways to change your habits when it comes to delaying and avoiding things
Links to resources shared during the podcast:
THE VISIBILITY FACTOR WITH SUSAN M. BARBER
Check out my website and the resources for The Visibility Factor book. As always, I encourage you to reach out! You can email me at hello@susanmbarber.com.
You can also find me on social media everywhere – Facebook, LinkedIn, and of course on The Visibility Factor Podcast!
I look forward to connecting with you! If you liked The Visibility Factor, I would be so grateful if you could subscribe and rate it where you listen to podcasts! It helps the podcast get in front of more people who can learn how to be visible too!
Thank you to the team at Sheep Jam Productions for the amazing support of The Visibility Factor Podcast!