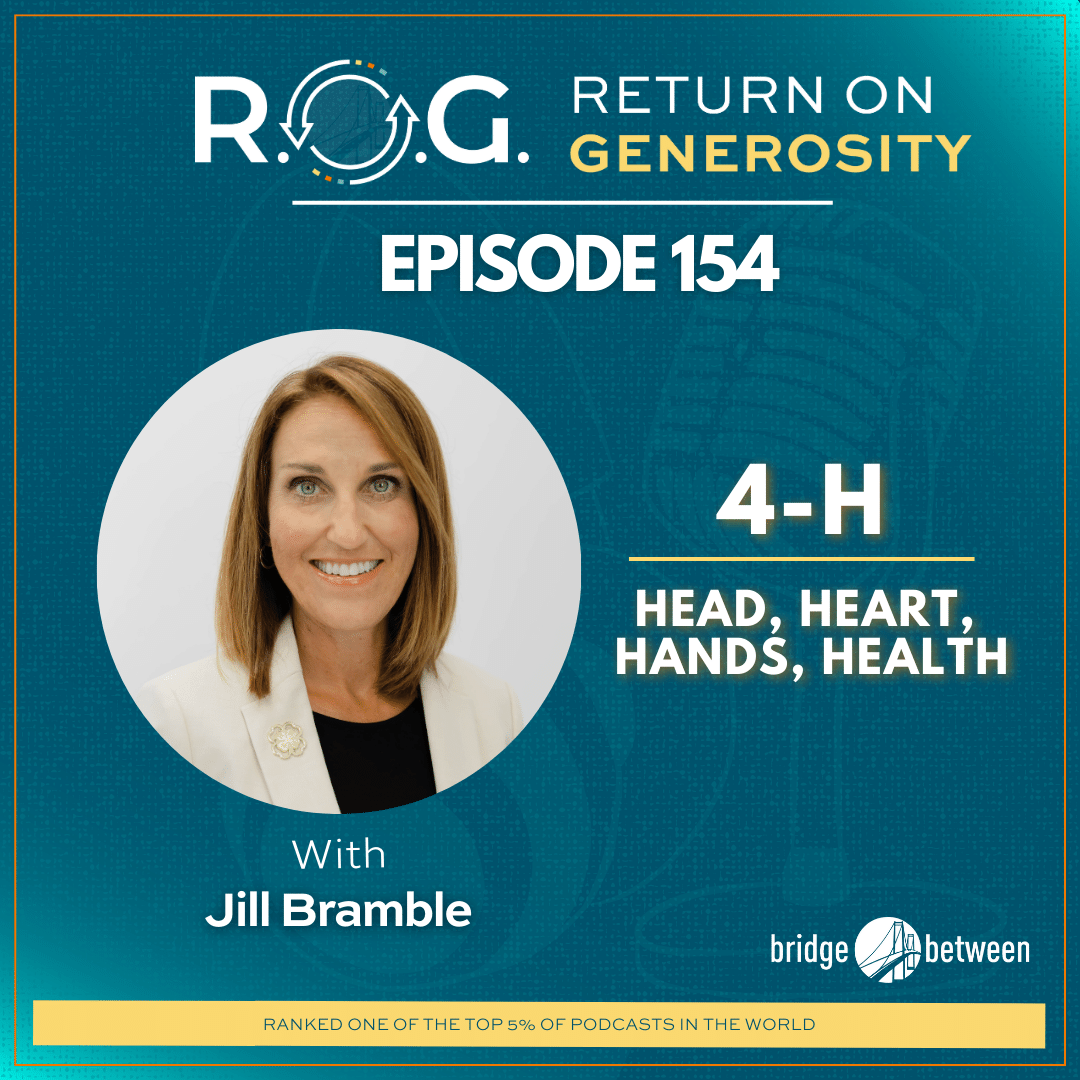 "All young people have potential. That they're not problems to be fixed. They all have potential, which is a different starting point."
"4-H is the largest youth development organization in this country…I get a front row seat to seeing generosity every single day…our donors are investing millions into young people for their future…the half a million volunteers we have across this country that are giving their time to young people…4-H educators that are in every county that give tirelessly as mentors to young people."
Jill Bramble is President and Chief Executive Officer at National 4-H Council, the nonprofit partner to Cooperative Extension's 4-H program. An experienced nonprofit leader, she has dedicated more than 18 years of service to National 4-H Council, starting as a grant writer and rising through the ranks to join the executive leadership team in 2013.
A fourth generation 4-H'er from Maryland's Eastern Shore, Jill knows firsthand the life-changing impact of 4-H programs and volunteers. A champion of young people and their ability to drive change, she is motivated every single day to pay it forward and ensure these same opportunities are available to all youth.  Jill has cultivated teams and organizations to grow the impact of their missions through sustainable, social impact investments. Prior to stepping into her role as CEO, she served as Executive Vice President and Chief Growth Officer focusing on the enterprise alignment of people, marketing, partnerships, and processes to drive revenue and ensure all young people have the opportunity to access 4‑H's positive youth development programs.
As Council's Chief Development Officer, she led a team of development professionals and oversaw a portfolio of corporate and foundation partnerships that raised more than $35 million annually to grow and support Cooperative Extension's 4-H program.   Before joining National 4-H Council, Jill was a senior consultant for Just Cause Consulting where she led strategic planning and grant-writing for nonprofit organizations on the East Coast. Prior to her consulting work, Jill was the Income Development Director for the Mid-Atlantic Division of the American Cancer Society where she led fundraising and local board development in Maryland and Delaware.
Jill received a Bachelor of Science in Kinesiology from the University of Colorado and a Master of Science in Nonprofit Administration from the University of Maryland. Jill and her husband, Scott, have two children, Nick and Jordan.
R.O.G. Takeaway Tips:
Find your spark. 
Creating a culture of gratitude. Gratitude makes optimism sustainable.
Investing in young people and youth.  Walk alongside, believe in them and help them recover from their failure.
Give back to your community.
Make a difference in the lives of young people. Help them find their spark.
Resources:
The 4-H Pledge:
I pledge my head to clearer thinking,
My heart to greater loyalty,
My hands to larger service,
and my health to better living,
for my club, my community, my country, and my world.
Where to find R.O.G. Podcast:
R.O.G on YouTube
R.O.G on Apple Podcasts
R.O.G on Spotify
How diverse is your network? 
N.D.I. Network Diversity Index
What is your Generosity Style? 
Generosity Quiz
Credits:
Jill Bramble, Sheep Jam Productions, Host Shannon Cassidy, Bridge Between, Inc.
Coming Next: Please join us next week, Episode 155, with Hannah Wunsch.