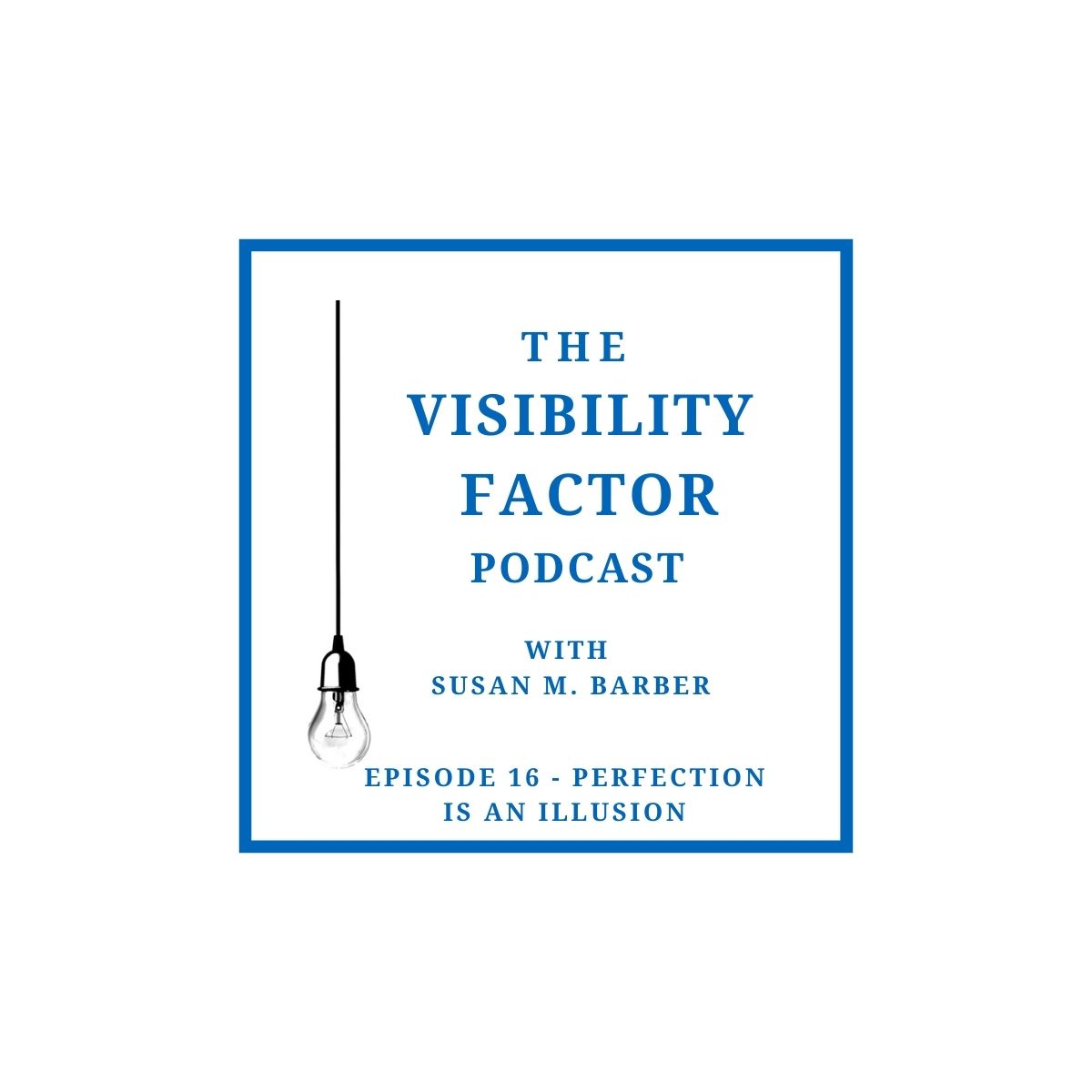 16. Perfection is an Illusion
Today's episode is the final impostor syndrome type from The Visibility Factor book, Criticism Avoider (aka perfection.) I saved this one for last because perfection impacts so many people.
In this episode you will hear:
How perfectionism started for me.
What is perfection?
The habit of perfection and how it impacts you
Social media and comparison increase perfectionistic thinking
Perfectionism is a shield that helps you avoid criticism
Taking imperfect actions
How will perfectionism impact future generations?
Change the way you see flaws and imperfections
The rise and shine visibility tips to leverage when you are avoiding criticism
Thank you for listening to The Visibility Factor Podcast!
Check out my website to order my book and view the videos/resources for The Visibility Factor book.
As always, I encourage you to reach out! You can email me at hello@susanmbarber.com. You can also find me on social media everywhere –Facebook, LinkedIn, and of course on The Visibility Factor Podcast! I look forward to connecting with you!
If you liked The Visibility Factor, I would be so grateful if you could subscribe and rate it where you listen to podcasts! It helps the podcast get in front of more people who can learn how to be visible too!
Thank you to the team at Sheep Jam Productions for the amazing support of The Visibility Factor Podcast!