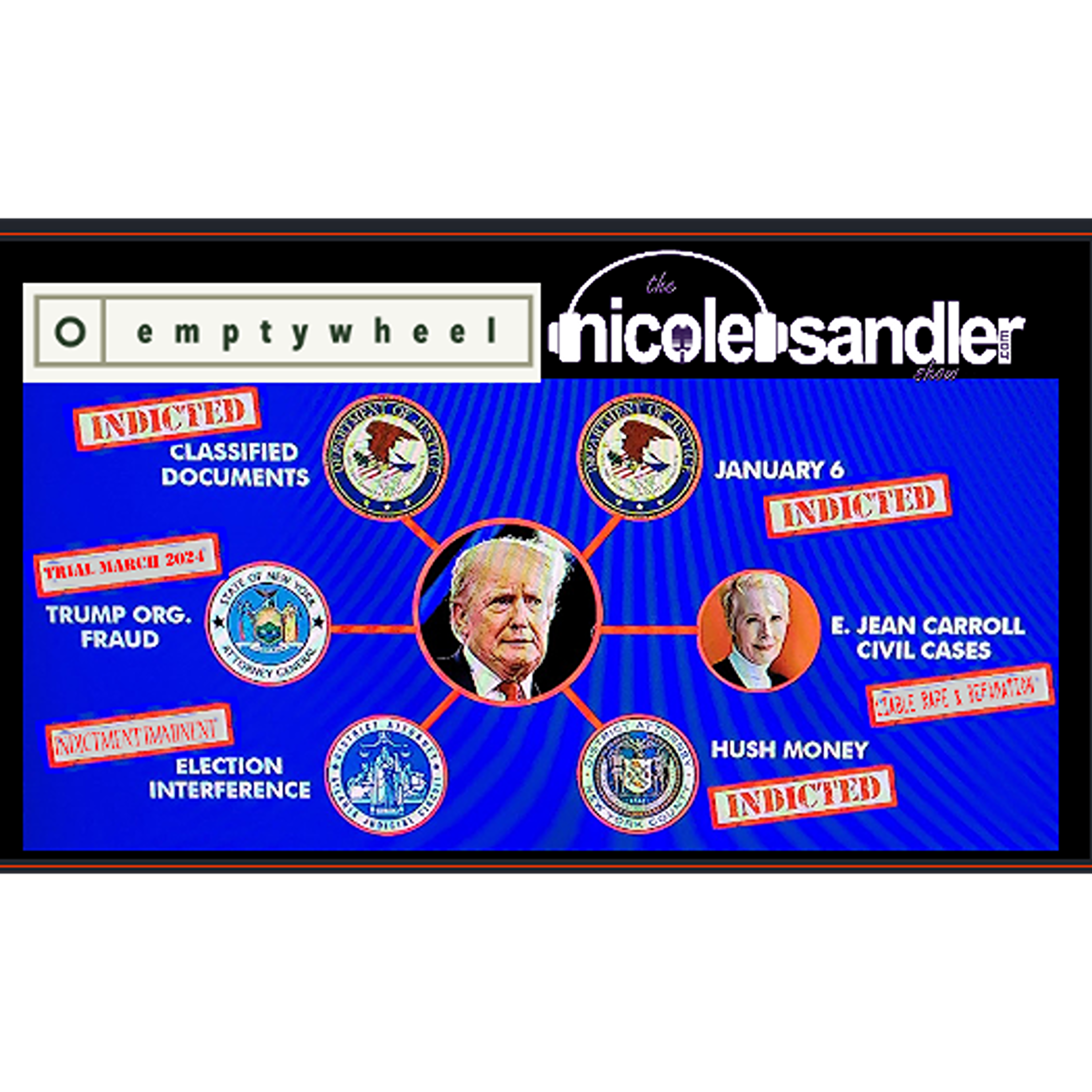 Today in Atlanta, GA, the roads surrounding the Fulton County Courthouse were closed in anticipation of the next indictment coming for the former guy. That'll be #4.
And that's on top of his already being found liable for rape and defamation of E. Jean Carroll. But the case is still ongoing, as his big mouth after the verdict got him hit with another defamation suit. Too bad for him, his counter-suit was just dismissed by the judge…
Plus there's a trial date set for March in a NYC courtroom for Manhattan DA Alvin Bragg's case against the Trump Organization for fraud.
And then there are three indictments under which Trump is released pending trials in the (1) Hush money case, (2) Classified documents case and the newest one (3) January 6 case.
It's really hard to keep track of all of it without a scorecard. Thankfully, we've got Marcy Wheeler who keeps all of it in order at emptywheel.net and here today!
Nicole Sandler