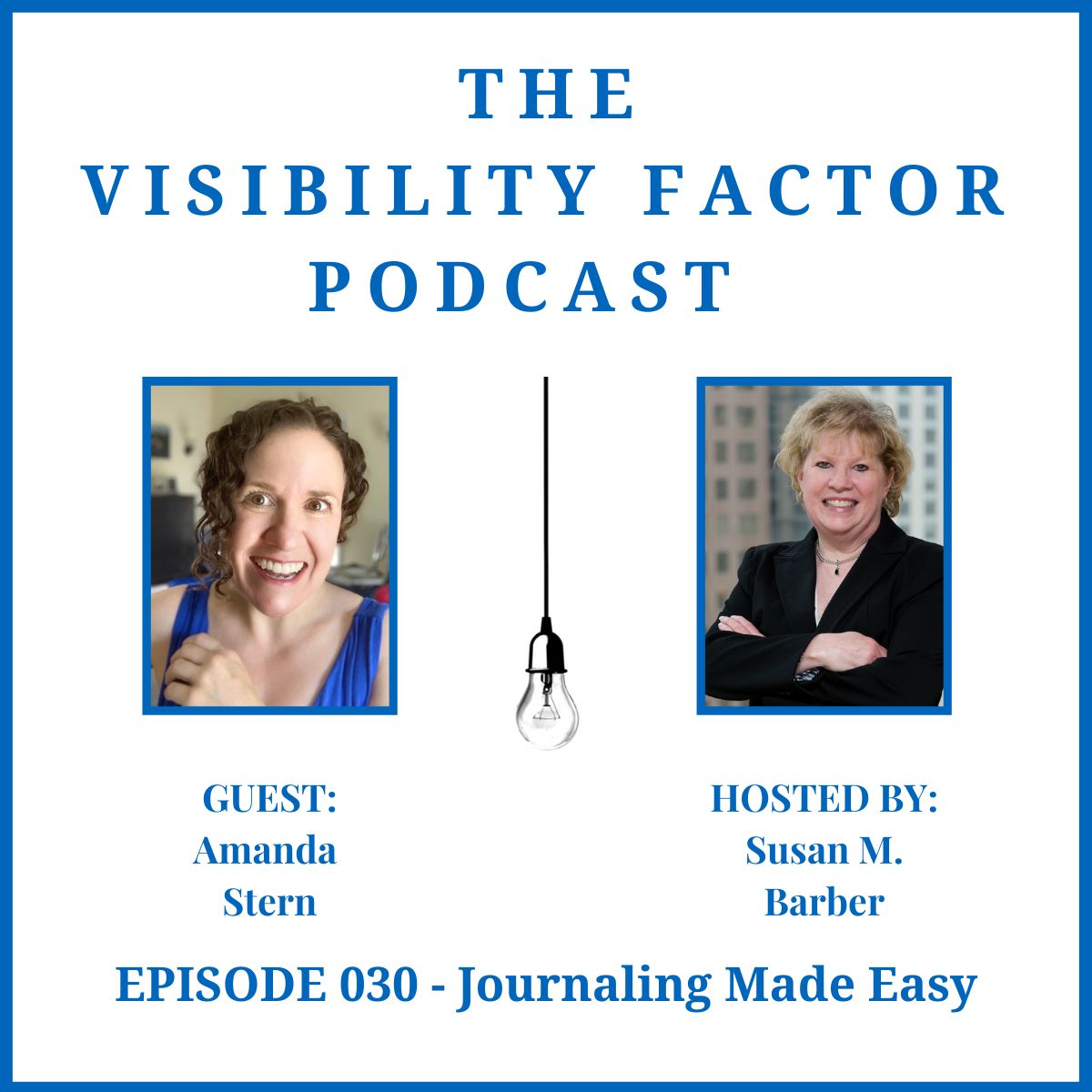 30. Journaling Made Easy
Amanda Stern is a journaling coach helping people just like you work magic in their lives through journaling. She works with clients 1:1 and in groups to help them understand how to use journaling as a mechanism for change, growth, and transformation. Amanda presents workshops, facilitates journaling groups, and has appeared on multiple podcasts and radio shows. She shares journaling inspiration and resources, as well as lots of journal prompts daily on LinkedIn, and can be found at GoodThingsComeToThoseWhoJournal.com.
In this episode:
How Amanda started out on her journey to become a journaling coach 
The main moments that changed her life because of journaling
We discussed the different type of journaling that she does for herself and with her clients
A great part of the conversation was on all the ways that you can journal – there are so many!
She shares her best tips to get started with journaling
How she leads her journaling groups and what they are able to accomplish
How to take action even if you have tried to journal before without success
The challenge some people have to use a brand-new journal because they struggle with perfection
Amanda's book recommendation:
To connect with Amanda and learn more about her:
Today's episode is sponsored by:
The Choose Your Life Challenge at https://www.theoppositeofsmalltalk.com/challenge
Use the promo code – Challenge4 for a 20% discount to the program and live a more intentional life!
Thank you for listening to The Visibility Factor Podcast
Check out my website to order my book and view the videos/resources for The Visibility Factor book.
As always, I encourage you to reach out! You can email me at hello@susanmbarber.com. You can also find me on social media everywhere – Facebook, LinkedIn, and of course on The Visibility Factor Podcast! I look forward to connecting with you!
If you liked The Visibility Factor, I would be so grateful if you could subscribe and rate it where you listen to podcasts! It helps the podcast get in front of more people who can learn how to be visible too!
Thank you to the team at Sheep Jam Productions for the amazing support of The Visibility Factor Podcast!