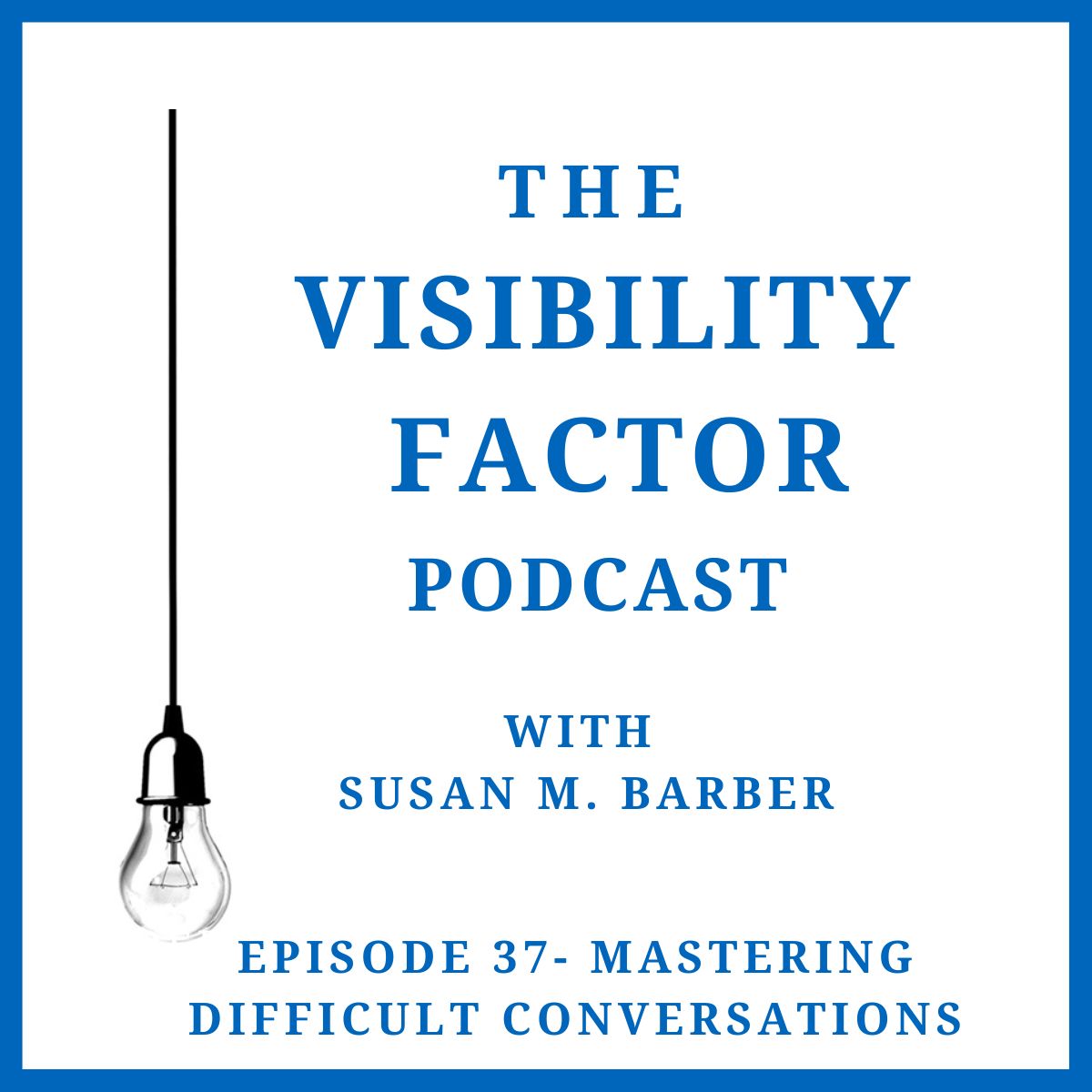 37. Mastering Difficult Conversations
Today's episode is focused on mastering difficult conversations. 
Although it is difficult to have these conversations, it is part of your role, and you are doing what is right for your team and the company. Your team is seeing the lack of performance just as much as you are. Your management is watching to ensure that you are going to handle the issue. Have the courage to hold people accountable, but also remember to have compassion for the person going through it.
Most of the time the anticipation of having the conversation is way worse than the actual conversation itself. Just like sitting in traffic, you just need to have the patience to wait, plan out your conversation, go forward and make it happen. The only way to get through difficult conversations is not going around it but going through it. You will be able to both move forward and reach a great outcome. The art of having difficult conversations should always be about creating a win-win situation for all involved. Even if it's not the outcome you originally planned for.
In this episode:
Is there an art to having difficult conversations?
How do you prepare for a difficult conversation?

What are all the things that you need to say?
How can you say it to help them receive it in the best way?
What objections will they have that you can address proactively?
What questions can you ask to better understand the situation?
What do you think you may be assuming that could be wrong?
Do you understand really why they're struggling?
What if you assume that they are doing their best, but something is holding them back?
Is there something going on in their personal life? Do they need more support from you or additional?

Why do some people avoid conflict while others seem to thrive on it? Does it have to do with their personality style, and/or confidence level?
What if the person's in the wrong job for them based on their style and strengths?
What would you do if someone stated in front of a room of people that you and or your team didn't do what was expected on something?
Today's episode is sponsored by:
The Choose Your Life Challenge at https://www.theoppositeofsmalltalk.com/challenge
Use the promo code – Challenge4 for a 20% discount to the program and live a more intentional life!
Thank you for listening to The Visibility Factor Podcast
Check out my website to order my book and view the videos/resources for The Visibility Factor book.
As always, I encourage you to reach out! You can email me at hello@susanmbarber.com. You can also find me on social media everywhere – Facebook, LinkedIn, and of course on The Visibility Factor Podcast! I look forward to connecting with you!
If you liked The Visibility Factor, I would be so grateful if you could subscribe and rate it where you listen to podcasts! It helps the podcast get in front of more people who can learn how to be visible too!
Thank you to the team at Sheep Jam Productions for the amazing support of The Visibility Factor Podcast!