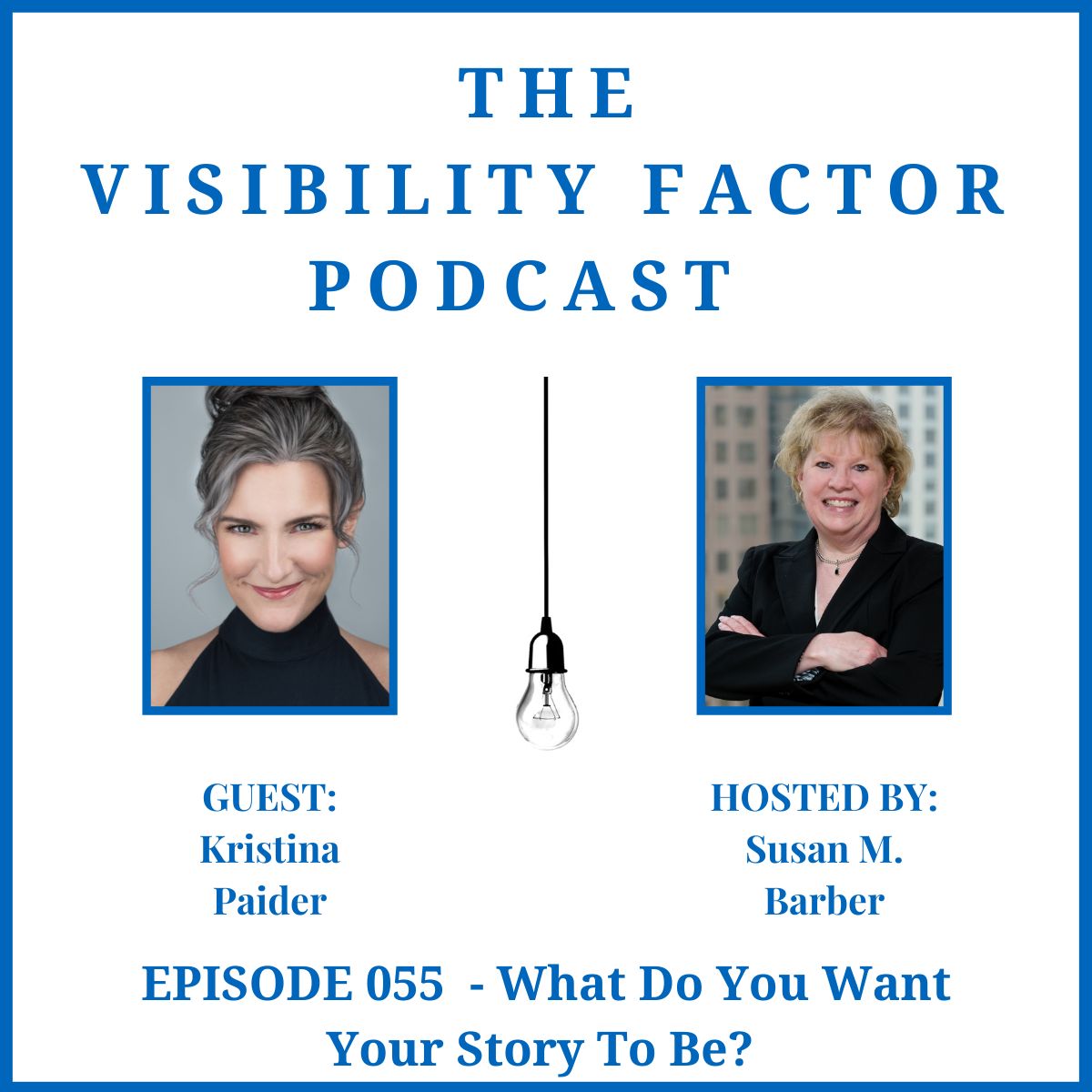 55. What Do You Want Your Story to Be? (with Kristina Paider)
Kristina Paider – "KP" – is a world-class storyteller and best-selling author. Her book and masterclass, The Hollywood Approach, helps people accelerate results in their business and life. KP's executive track record includes overseeing the marketing and research for a $15 billion-dollar global hotel company while moonlighting as a screenwriter. She travels by motorcycle, jumps into waterfalls and is a guest chocolate chef, based in the Dominican Republic.
In this episode: 
Kristina wrote a book called The Hollywood Approach and shares what it is all about.
The importance of the three movies and characters that Kristina chose to weave throughout the book to help the reader understand the teaching points.
People globally watch 5 hours of tv and movies a day which is the equivalent of an MBA every two years. Our brains are primed to receive stories because of all these years of watching stories. Her process Character – Goal – Obstacles to Overcome.
Humans use 5% of our brain for conscious decision making and 95% of our brain is ruled by our subconscious which leads us to make decisions based on our own stories.
The panic attacks that she had and how she was able to overcome them.
She talks about what she does to help people impostor syndrome with her process.
The Book that Kristina Recommends:
The Visibility Factor Podcast is brought to you in part by the 90-day Visibility Breakthrough Accelerator program.
Do you believe deep down inside that you can have a bigger career, but you don't know how to get there?
This 90-day program is a powerful experience that is unique to you and provides dedicated time to focus on your specific challenge. This dedicated time will help you see new possibilities, recognize your strengths, and take away key insights that can be leveraged immediately.  Are you ready to create a breakthrough for yourself?
If you are interested in learning more, visit:
Thank you for listening to The Visibility Factor Podcast
Check out my website to order my book and view the videos/resources for The Visibility Factor book.
As always, I encourage you to reach out! You can email me at hello@susanmbarber.com. You can also find me on social media everywhere – Facebook, LinkedIn, and of course on The Visibility Factor Podcast! I look forward to connecting with you!
If you liked The Visibility Factor, I would be so grateful if you could subscribe and rate it where you listen to podcasts! It helps the podcast get in front of more people who can learn how to be visible too!
Thank you to the team at Sheep Jam Productions for the amazing support of The Visibility Factor Podcast!