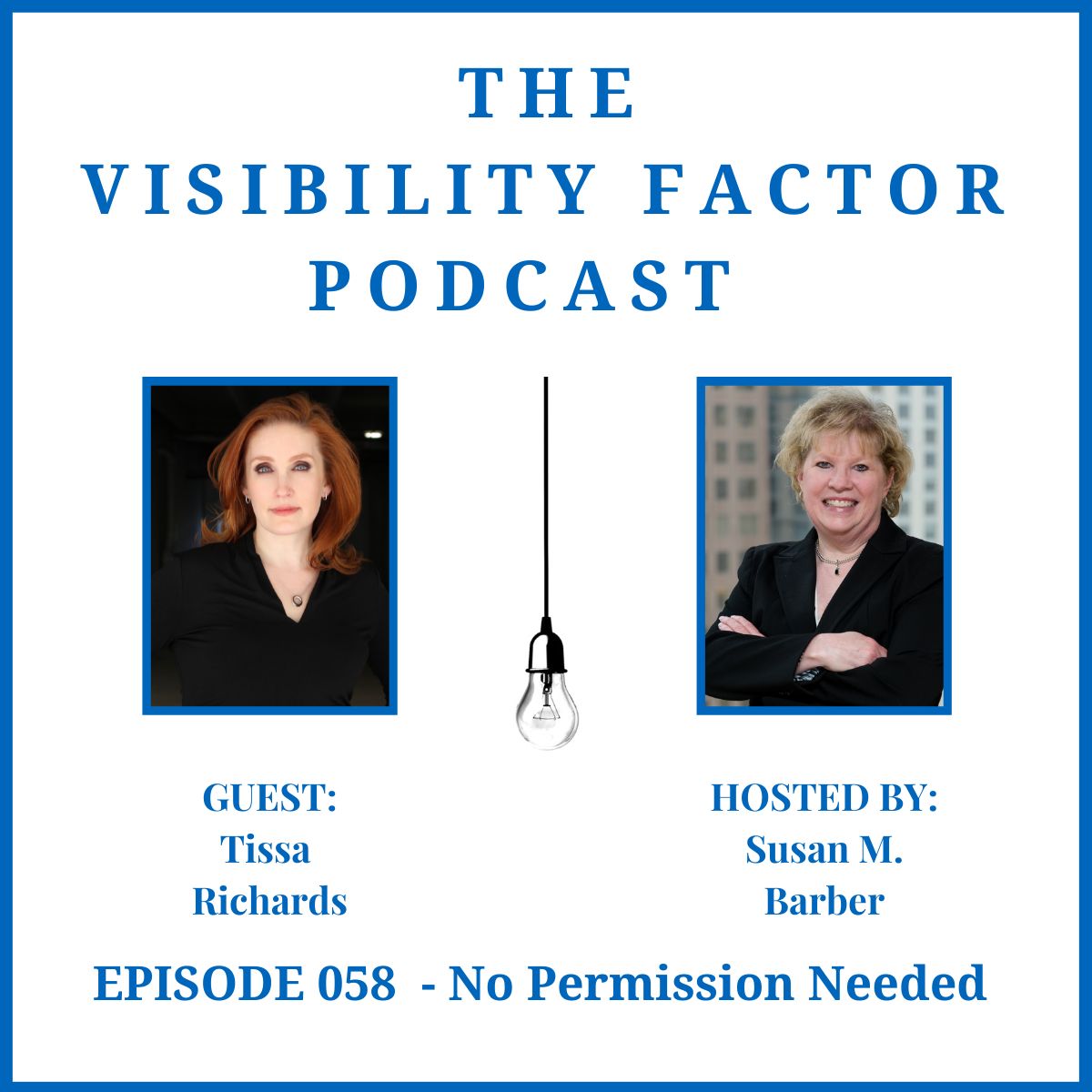 58. No Permission Needed (with Tissa Richards)
Today's episode is my interview with Tissa Richards. She is an award-winning author, repeat software founder and CEO, and a sought-after leadership expert and keynote speaker with a mission to create unshakeable leaders, teams and organizations. She speaks to and trains executives at Fortune 500 and hypergrowth organizations – including Nasdaq, NYSE and Forbes – guiding them to create blueprints for individual and organizational success, develop high-performance cultures, and to diversify c-suites and corporate boardrooms.
In this episode: 
We talked about her experience as a CEO and Founder.
How she made the transition into working with c-suite leaders, became an author and keynote speaker.
She shared who she wrote her book No Permission Needed for and what does it promise them?
What she means by the term "unshakeable sense of self" in her book.
What is the FARE Framework – Fearless, Authentic, Resilient and Effective?
What she does to help women get on boards and the challenge that women face to be on boards.
The biggest takeaways leaders would have if they took her courses
The topics that she speaks about in keynotes that have seen have the highest impact.
Reach out to Tissa here:  
The Book that Tissa Recommends:
The Visibility Factor Podcast is brought to you in part by the 90-day Visibility Breakthrough Accelerator program.
Do you believe deep down inside that you can have a bigger career, but you don't know how to get there?
This 90-day program is a powerful experience that is unique to you and provides dedicated time to focus on your specific challenge. This dedicated time will help you see new possibilities, recognize your strengths, and take away key insights that can be leveraged immediately.  Are you ready to create a breakthrough for yourself?
If you are interested in learning more, visit:
Thank you for listening to The Visibility Factor Podcast
Check out my website to order my book and view the videos/resources for The Visibility Factor book.
As always, I encourage you to reach out! You can email me at hello@susanmbarber.com. You can also find me on social media everywhere – Facebook, LinkedIn, and of course on The Visibility Factor Podcast! I look forward to connecting with you!
If you liked The Visibility Factor, I would be so grateful if you could subscribe and rate it where you listen to podcasts! It helps the podcast get in front of more people who can learn how to be visible too!
Thank you to the team at Sheep Jam Productions for the amazing support of The Visibility Factor Podcast!