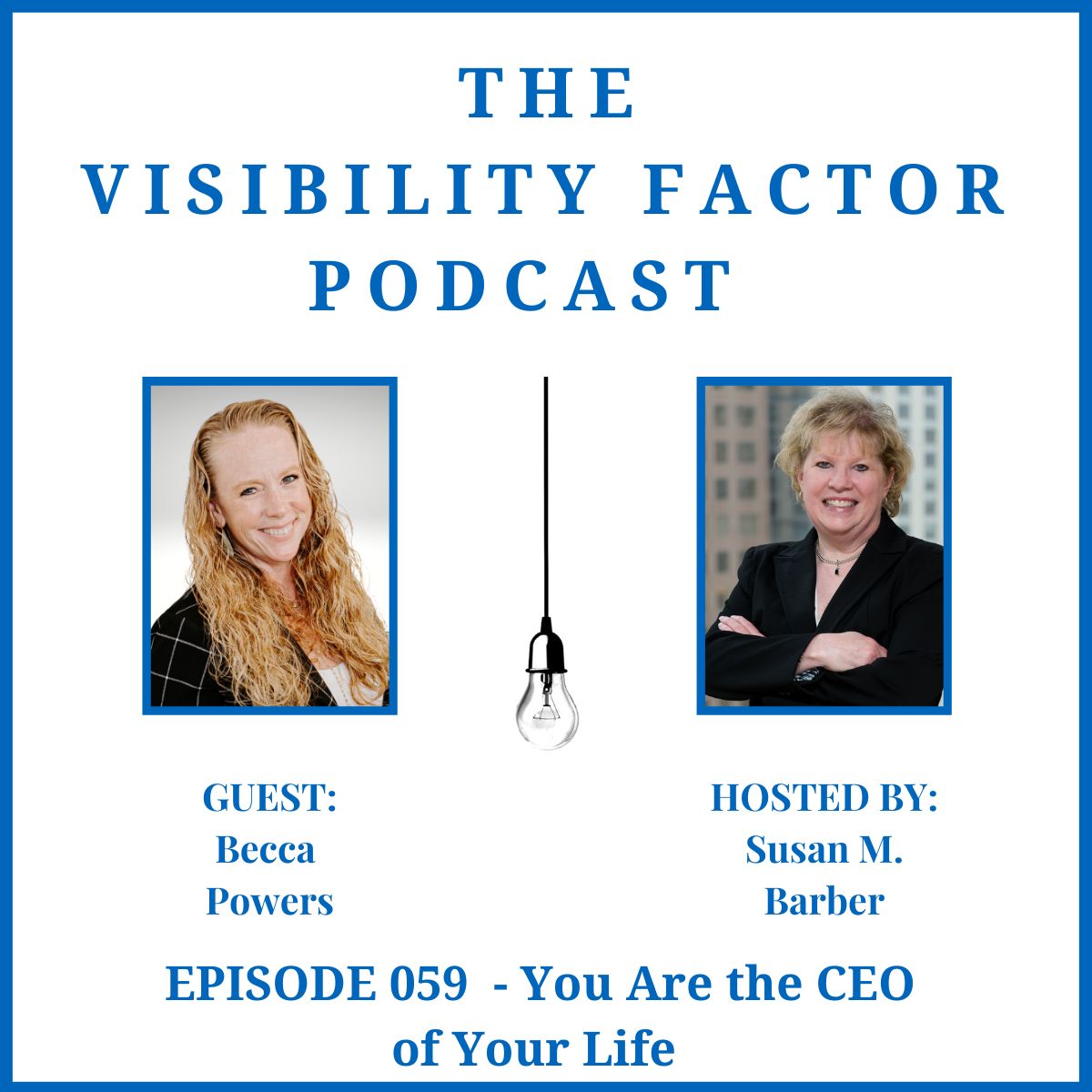 59. You Are The CEO Of Your Life (with Becca Powers)
Becca Powers is an award-winning hi-tech sales executive, best-selling author of Harness Your Inner CEO and The Workplace Burnout Workbook, keynote speaker, as well as the Founder and CEO of Powers Peak Potential. With 20+ years of experience, her career boasts Fortune 500 giants such as Cisco, Dell, and Office Depot. Becca intimately knows the struggles that have come as a cost to her high achievements. Through nearly losing it all, she was forced to discover a more supportive and sustainable path to success. Becca now empowers even the most disengaged individuals to rise into their personal power, reignite their passion, and relish in prosperity. 
In this episode: 
Becca shared some of the challenges that have been an adjustment in her role as a Sales Executive due to not being able to meet with clients in person.
The situation in her life that led her to write her book, Harness Your Inner CEO, and what she hopes people will learn by reading it.
The importance of maintaining your own boundaries.
She shared how her priorities were upside down which led her to create the ladder of self-worth.
Her own experience with burnout led her to interview 8000 leaders and learn what their experience is with burnout.
She walked through the five stages of burnout in her new Workplace Burnout Workbook.
The lessons that she has shared with her kids and what they have been able to do because of what they have learned. 
Information on Becca, her books, and her podcast:  
The Book that Becca Recommends:
The Visibility Factor Podcast is brought to you in part by the 90-day Visibility Breakthrough Accelerator program.
Do you believe deep down inside that you can have a bigger career, but you don't know how to get there?
This 90-day program is a powerful experience that is unique to you and provides dedicated time to focus on your specific challenge. This dedicated time will help you see new possibilities, recognize your strengths, and take away key insights that can be leveraged immediately.  Are you ready to create a breakthrough for yourself?
If you are interested in learning more, visit:
Thank you for listening to The Visibility Factor Podcast
Check out my website to order my book and view the videos/resources for The Visibility Factor book.
As always, I encourage you to reach out! You can email me at hello@susanmbarber.com. You can also find me on social media everywhere – Facebook, LinkedIn, and of course on The Visibility Factor Podcast! I look forward to connecting with you!
If you liked The Visibility Factor, I would be so grateful if you could subscribe and rate it where you listen to podcasts! It helps the podcast get in front of more people who can learn how to be visible too!
Thank you to the team at Sheep Jam Productions for the amazing support of The Visibility Factor Podcast!