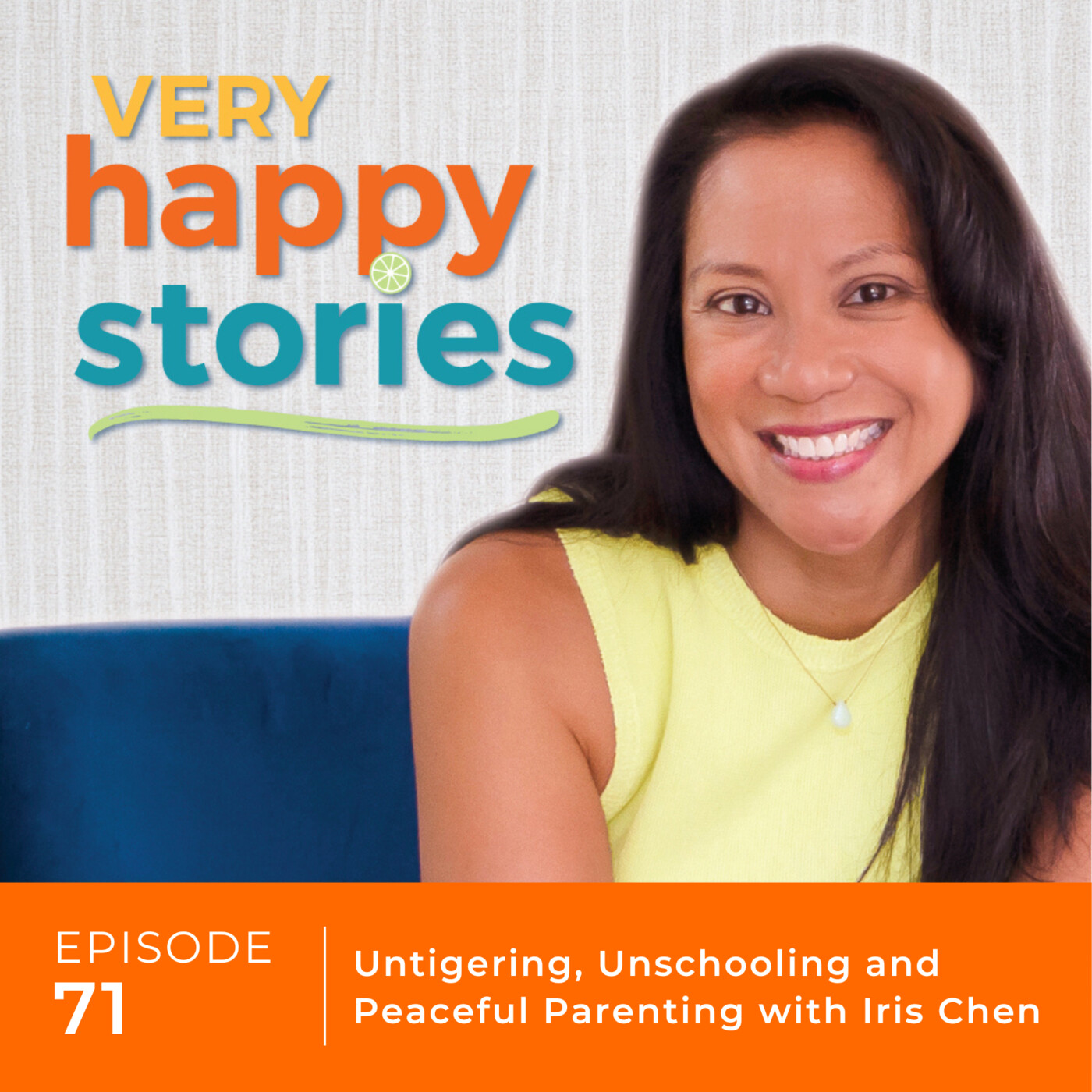 Who's ready for some peace in your parenting world? Liza's guest is Iris Chen, author of Untigering: Peaceful Parenting for the Deconstructing Tiger Parent. Iris Chen is a peaceful parenting advocate, unschooler, and founder of the Untigering movement. She started out as an authoritarian tiger mom whose goal was to raise obedient and high-achieving children. When her attempts to control and mold them only led to constant tantrums and never-ending conflict, she knew something needed to change… and it wasn't her children. Through her writing and speaking, Iris now shares her journey of healing and shifting frompower-overtopower-within her relationship with her children. Her mission is to inspire and support others to make the shift, especially among Asian communities.
In this episode, Liza and Iris unpack the healing benefits of Peaceful Parenting, Unschooling and the transformational process involved in healing ourselves through our parenting journeys. Untigering is a movement that strengthens the foundation of families today. Whether your family is healing or seeking more space, more connection, more empowerment, listen to this inspiring episode and very happy story.
Connect with Liza's guest, Iris Chen
https://www.facebook.com/untigering
https://www.instagram.com/untigering/
https://twitter.com/untigering
Connect with Liza Online:
Liza's Personal and Group Coaching –https://www.veryhappystories.com/work
Liza on Instagram –https://www.instagram.com/lizasveryhappystories/
Liza on FaceBook –https://www.facebook.com/veryhappystorieswithLizaBlas/
Subscribe to Liza's Newsletter –www.veryhappystories.com
Grateful for our sponsor – Green Valley Nutrition
Have you heard of all-natural CBD products by Green Valley Nutrition? This company was founded by an entrepreneur who overcame PANDAS. Get 20% off. Click the link below and use the code VERYHAPPY.
https://greenvalleynutrition.com/
Very Happy Stories is Partners with the LymeLight Foundation
The LymeLight Foundation is a charitable partner in the Lyme community that provides grants to enable eligible children and young adults with Lyme disease to receive proper treatment and medication as well as raising awareness about Lyme disease. LymeLight has awarded grants totaling over $7.7M to more than 1,000 individuals in 49 states. To donate directly toward LymeLight grants which help those struggling to receive treatment >click here to DONATE. To learn more about treatment grants >click here for GRANTS
See Privacy Policy at https://art19.com/privacy and California Privacy Notice at https://art19.com/privacy#do-not-sell-my-info.