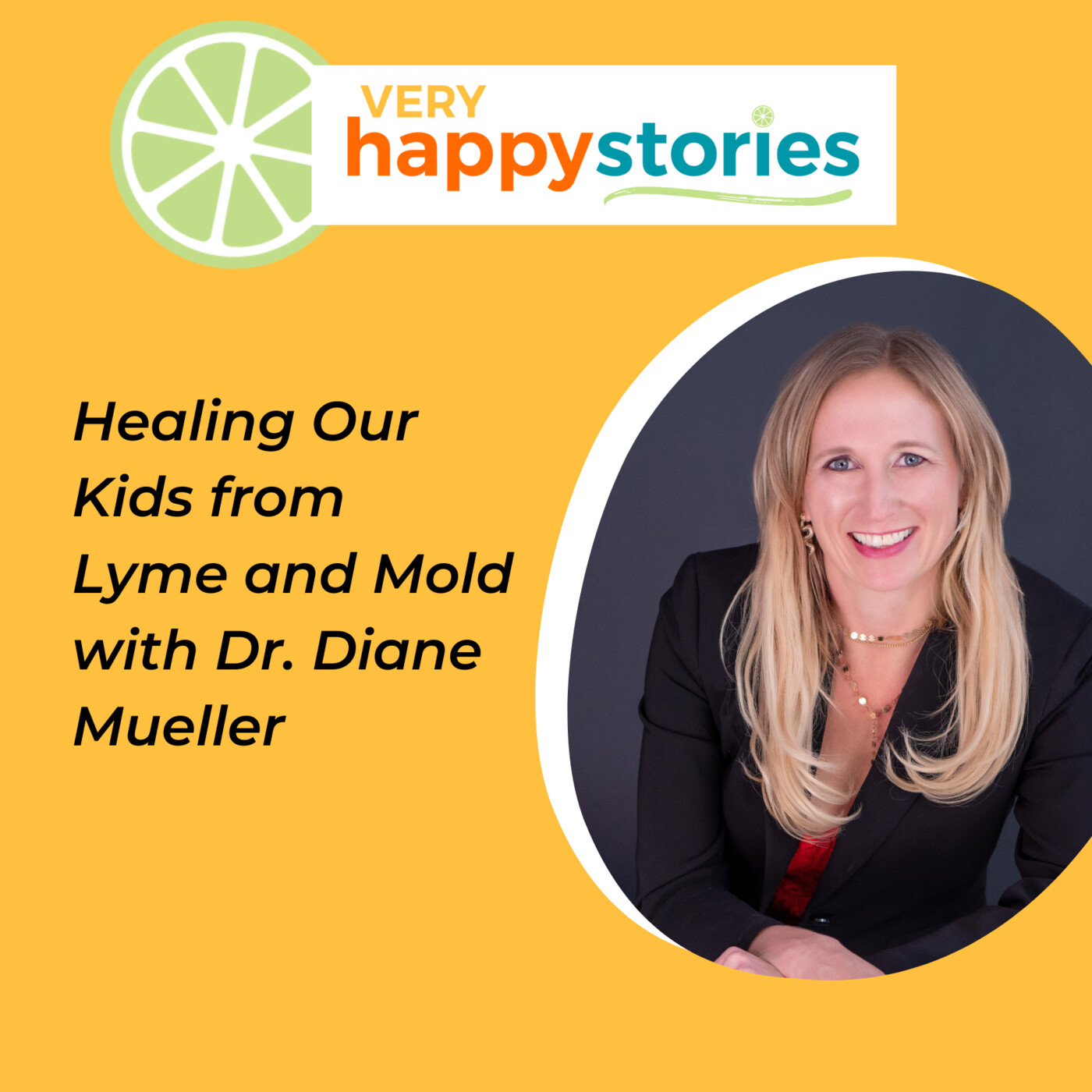 Healing Our Kids from Lyme and Mold, an Interview with Dr. Diane Mueller
Your big questions on Lyme and mold are answered in this episode with Dr. Diane Mueller. Dr. Diane Mueller is a Naturopathic Doctor, author and founder of My Lyme Doc. Dr Mueller also recovered from Lyme disease, Mold illness and IBS. Living with chronic conditions like Lyme Disease and Mold Illness can be a daily battle one that can leave you feeling hopeless and alone, especially if your child is impacted.
You or your child may have been misdiagnosed, underdiagnosed, or told that everything is fine when it's not. It's a frustrating and overwhelming experience, one that can make you question if you'll ever find relief.
In this episode Dr. Mueller provides answers to so many questions that parents are asking including:
When should you test your child for mold illness or Lyme?
Should you test at the same time?
What are the biggest symptoms we see in children cause it's not a bullseye rash?
How can we determine root causes for illness?
What does Lyme treatment look like and what are the expectations when treating a child?
What is the process for treating multiple co-infections and mold?
Is changing lifestyle a realistic factor for families?
How do we heal our children?
If you need clarity and a healthy "mindset reset" in your journey, tune into this important episode.
About Dr. Diane Mueller:
Website: www.MyLymeDoc.com
Video eBook: https://mylymedoc.com/video-book/
"It's Not In Your Mind" book on Amazon
Connect with Liza Online:
Liza's Personal and Group Coaching – https://www.veryhappystories.com/work
Liza on Instagram – https://www.instagram.com/lizasveryhappystories/
Liza on Facebook – https://www.facebook.com/veryhappystorieswithLizaBlas/
Subscribe to Liza's Newsletter – www.veryhappystories.com
Grateful for our sponsor – Green Valley Nutrition
Have you heard of all- natural CBD products by Green Valley Nutrition? This company was founded by an entrepreneur who overcame PANDAS. Get 20% off. Click the link below and use the code VERYHAPPY.
https://greenvalleynutrition.com/
Very Happy Stories is Partners with the LymeLight Foundation
The LymeLight Foundation is a charitable partner in the Lyme communit y that provides grants to enable eligible children and young adults with Lyme disease to receive proper treatment and medication as well as raising awareness about Lyme disease. LymeLight has awarded grants totaling over $7.7M to more than 1,000 individuals in 49 states. To donate directly toward LymeLight grants which help those struggling to receive treatment > click here to DONATE. To learn more about treatment grants >click here for GRANTS.
See Privacy Policy at https://art19.com/privacy and California Privacy Notice at https://art19.com/privacy#do-not-sell-my-info.