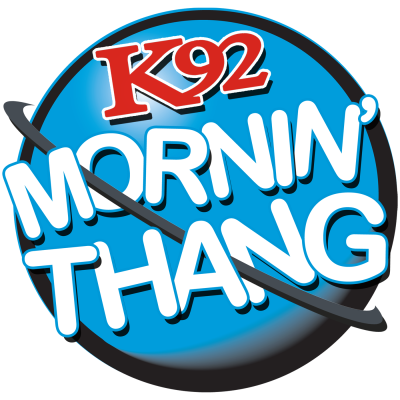 What if all our suffering is actually happening for us? That's the empowering message of Liza's guest, Bianca Michele. Bianca suffered for six years battling chronic Lyme disease, mold, Mast Cell Activation Syndrome (MCAS), as well as Chronic Inflammatory Response Syndrome (CIRS), while her Australian doctors misdiagnosed her and called her a 'mystery case.'
When we endure suffering, many of us ask 'why me'. Today, Bianca shares her story, as well as the many lessons and modalities that helped her find the purpose within her own pain. To heal her body and her complex conditions, Bianca also began healing her nervous system, energy systems and her inner child.
Her new book, It Happened for Me, is a #1 new release on Amazon. In it, Bianca shares her best lessons that shaped her empowering mindset, and she reveals a select few in this inspirational episode. While we may find ourselves kicking and screaming through this healing journey, ultimately the events in our lives happen for us. The good news? All the power to overcome is within ourselves. Bianca navigates us through her own healing journey and helps us break through the dark cycles so we can all heal.
Meet Liza's Guest, Bianca Michele
I am an Australian Author, Speaker, The host of Bianca's holistic way Podcast, Chronic illness Advocate, Health, mindset and reiki practitioner. My mission is to remind others of their innate inner power and the root causes of any imbalances in the mind body and soul.
Healing Chronic illness, my inner child, my mindset, healing my nervous system and all energy systems in my body all led me to live a life of abundance and now I want to share that with the world.
I suffered 6 years of chronic illness, depression and anxiety, leading me down a path to remember who I was.
I then became accredited in Holistic health and wellness, Reiki healing, and Energy psychology. I have also attended many chronic illness conferences and modalities to learn the extent of Lyme, mold, mast cell and Chronic inflammatory response syndrome, to add to my lived experience of healing my own mind, body and spirit.
I think it is important to add education and a lived experience to be best able to guide others.
I have now worked with many people who have expanded their lives by committing to themselves, some of which have gone from illness to helping others too.
Grab Bianca Michele's New Book, It Happened for Me on Amazon. It is a #1 New Release on Amazon. Get your copy here. Want a free gift from Bianca? THOSE WHO PURCHASE THE BOOK
IN THE FIRST WEEK ONLY,WILL RECEIVE A FREE BONUS WITH A FREEBOOKLET OF THE MODALITIES AND AVIDEO OF A RETRAINING EXERCISE!
Send the receipt of your AMAZON purchase tobiancasholisticway@hotmail.com
Vital Plan Herbs:
My kids and I experience tremendous benefits from being on Vital Plan Herbs. With the help of Vital Plan I was able to get my kids off of antibiotic treatment. Moreover, the Mitochondrial Support continues to help us detox. If you would like to try Vital Plan please use our discount code for 15% savings. Our code is VERYHAPPY15. Click here to access the Vital Plan Shop by Dr. Bill Rawls. The products we are currently on include Immune Boost Bundle Herbs and Mitochondrial Support.
Connect with Liza Online :
Liza's Personal and Group Coachinghttps://www.veryhappystories.com/work
Liza on Instagramhttps://www.instagram.com/lizasveryhappystories/
Liza on Facebookhttps://www.facebook.com/veryhappystorieswithLizaBlas/
Subscribe to Liza's Newsletterwww.veryhappystories.com
Very Happy Stories is Partners with the LymeLight Foundation
The LymeLight Foundation is a charitable partner in the Lyme community that provides grants to enable eligible children and young adults with Lyme disease to receive proper treatment and medication as well as raising awareness about Lyme disease. LymeLight has awarded grants totalling over $7.7M to more than 1,000 individuals in 49 states. To donate directly toward LymeLight grants which help those struggling to receive treatment > click here to DONATE. To learn more about treatment grants > click here for GRANTS
See Privacy Policy at https://art19.com/privacy and California Privacy Notice at https://art19.com/privacy#do-not-sell-my-info.