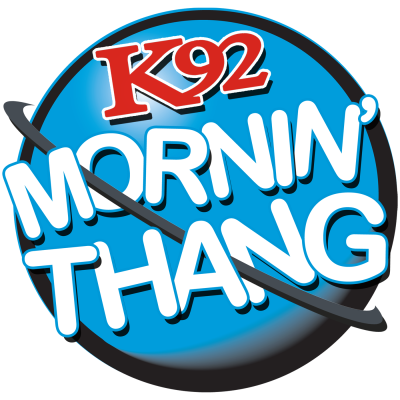 Unveiling The Quiet Epidemic, an Interview with Co-Directors Lindsay Keys and Winslow Crane-Murdoch
Does chronic Lyme really exist? And if it does, why is this illness so controversial? These questions only lead to more questions. Film-makers Lindsay Keys and Winslow Crane-Murdoch passionately set out to uncover the answers. The result? A brilliant and powerful film, The Quiet Epidemic. In this episode, Liza interviews co-directors Lindsay Keys and Winslow Crane-Murdoch to learn the back story on how and why they created this important documentary. Turns out, passion is one immense driving force to heal. Now, they've ignited a new movement to help others impacted by this debilitating illness known as chronic Lyme.
Their film, The Quiet Epidemic, was just released on Apple TV, Prime Video, and Vimeo on Demand on May 16, 2023. Be part of this bold movement. Listen now to this inspiring interview to hear the real-life stories of hope and purpose driving the creation of this impactful film.
About the film, The Quiet Epidemic
After years of living with mysterious symptoms, a young girl from Brooklyn and a Duke University scientist are diagnosed with a disease said to not exist: Chronic Lyme disease. The Quiet Epidemic follows their search for answers, which lands them in the middle of a vicious medical debate. What begins as a patient story evolves into an investigation into the history of Lyme disease dating back to its discovery in 1975. A paper trail of scientific research and buried documents reveals why ticks—and the diseases they carry—have been allowed to quietly spread around the globe.
CO-DIRECTORS' ORIGIN STORY
In 2015, each of us was forced to move home with our families in upstate New York due to Lyme disease. Upon learning we were filmmakers with Lyme, a nurse suggested we connect—so Lindsay wrote Winslow a note that was handed to him the next day. Thrust into the middle of a controversial medical mystery, we used our cameras to understand the disease that upended our lives. Seven years later, The Quiet Epidemic is the result. An estimated 500,000 people are infected with Lyme each year and 10-20% of them remain sick after treatment. Even still, Chronic Lyme is dismissed by mainstream medicine. We hope our film can awaken the public to this threat and re-engage the medical and scientific communities on finding answers for a disease that is as close as our own backyard.
FILM DIRECTORS
Lindsay Keys is a director, producer, cinematographer and photographer based in the desert outside of Los Angeles. She has shot still and motion content for clients ranging from Bernie Sanders to The Whitney Museum. Her photography has been exhibited internationally, published in The New York Times, Time Out Magazine, Interview Magazine, and auctioned at Christie's. While attending Wesleyan University ('11), Lindsay's health began deteriorating with no explanation. Upon getting a diagnosis of Lyme disease in 2015, she began working on The Quiet Epidemic and spent the next seven years dedicated to its completion. This is her first feature film.
Winslow Crane-Murdoch is a director, cinematographer and editor based in Portland, OR. Since graduating from Connecticut College in 2013 where he studied film, his work has taken him across the country and overseas. He made an episodic series about student loan debt, hiked and filmed a 3,000 km walk across New Zealand for Outside Television and has shot and directed for large brands and political campaigns. He was diagnosed with Lyme disease in 2015 and began working on The Quiet Epidemic shortly after. This is his first feature film.
Vital Plan Herbs:
My kids and I experience tremendous benefits from being onVital PlanHerbs. With the help ofVital PlanI was able to get my kids off of antibiotic treatment. Moreover, theMitochondrial Supportcontinues to help us detox. If you would like to try Vital Plan please use our discount code for 15% savings. Our code is VERYHAPPY15. Click here to access the Vital Plan Shop by Dr. Bill Rawls. The products we are currently on includeImmune BoostBundle Herbs andMitochondrial Support.
Connect with Liza Online :
Liza's Personal and Group Coachinghttps://www.veryhappystories.com/work
Liza on Instagramhttps://www.instagram.com/lizasveryhappystories/
Liza on Facebookhttps://www.facebook.com/veryhappystorieswithLizaBlas/
Subscribe to Liza's Newsletterwww.veryhappystories.com
Very Happy Stories is Partners with the LymeLight Foundation
The LymeLight Foundation is a charitable partner in the Lyme community that provides grants to enable eligible children and young adults with Lyme disease to receive proper treatment and medication as well as raising awareness about Lyme disease. LymeLight has awarded grants totalling over $7.7M to more than 1,000 individuals in 49 states. To donate directly toward LymeLight grants which help those struggling to receive treatment > clickhereto DONATE. To learn more about treatment grants > clickherefor GRANTS
See Privacy Policy at https://art19.com/privacy and California Privacy Notice at https://art19.com/privacy#do-not-sell-my-info.