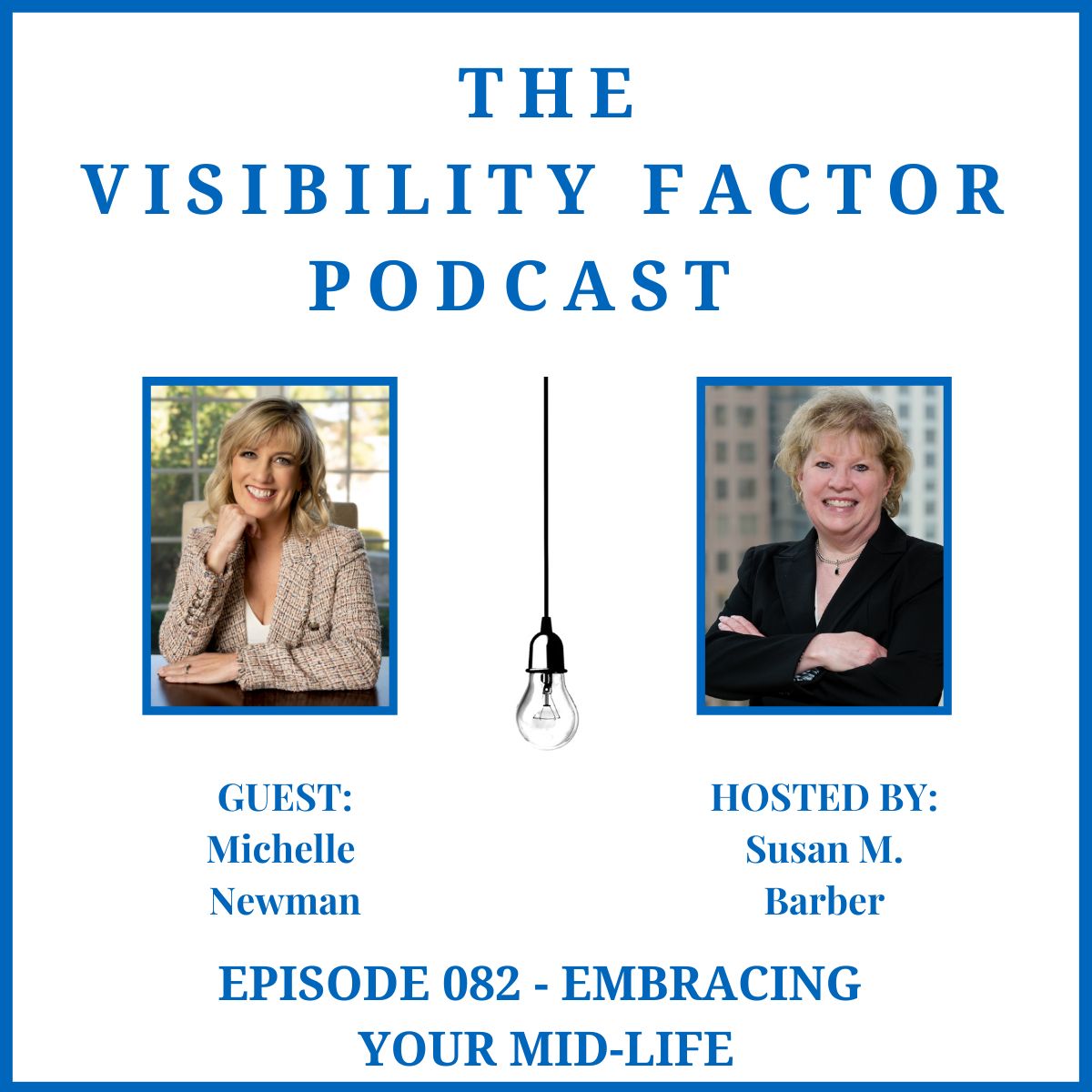 82. Embracing Your Mid-Life (with Michelle Newman)
Michelle Newman, is a 50-something entrepreneur, executive coach, and the host of the top 2.5% globally ranked podcast The New Mid. Motivated by her own transformational journey and executive roles at ABC and CBS studios, Michelle is passionate about defying the expectations placed on women both on-and-off screen. With over two decades of experience researching, studying, and guiding women through the mid-life process, Michelle is known for her ability to compassionately identify their specific challenges and help them create lasting transformation. Through her academy and one-on-one coaching, she's served an international clientele and helped hundreds of women achieve their desired results including, career transitions, losing weight, achieving promotions, and multiplying their overall happiness and fulfillment. Through her podcast, The New Mid, Michelle interviews lifestyle and health experts to help women struggling with embracing their next chapter of life to maximize and enjoy its potential to the fullest.
In this episode:
We talked about Michelle's transition from working in the TV industry into having her own business and becoming a coach for women in their midlife.
She leveraged her experience and contacts in the entertainment industry to help her get started with her own radio show, which became her podcast called "The New Mid" and her community.
She shared that our midlife has become our power years. We are just getting started to do some incredible things in our second half.
She talked about the expectations that are placed on women on and off screen
How women can get started today to learn more about themselves.
The limiting beliefs that we carry around with us from a comment made by someone when we are kids.
How can we help our kids deal with some of the challenges of comparison and social media?
How we also at times need to hit the reset button. She has a 21 Day Reset Challenge starting on Oct 9th.
Information on Michelle:  
The Books that Michelle Recommends:
The Visibility Factor Podcast is brought to you in part by the 90-day Visibility Breakthrough Accelerator program.
Do you believe deep down inside that you can have a bigger career, but you don't know how to get there?
This 90-day program is a powerful experience that is unique to you and provides dedicated time to focus on your specific challenge. This dedicated time will help you see new possibilities, recognize your strengths, and take away key insights that can be leveraged immediately.  Are you ready to create a breakthrough for yourself?
If you are interested in learning more, visit:
Thank you for listening to The Visibility Factor Podcast
Check out my website to order my book and view the videos/resources for The Visibility Factor book.
As always, I encourage you to reach out! You can email me at hello@susanmbarber.com. You can also find me on social media everywhere – Facebook, LinkedIn, and of course on The Visibility Factor Podcast! I look forward to connecting with you!
If you liked The Visibility Factor, I would be so grateful if you could subscribe and rate it where you listen to podcasts! It helps the podcast get in front of more people who can learn how to be visible too!
Thank you to the team at Sheep Jam Productions for the amazing support of The Visibility Factor Podcast!