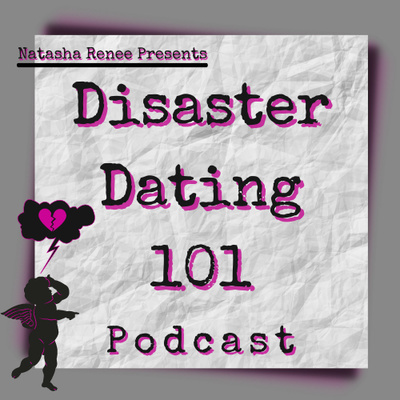 BONUS EPISODE
Natasha sat down with a friend to the show Emmy Nominated Actor Award Winning Producer/Director Melvin Jackson Jr.
They recorded a segment last year called "Black Luv." They talk about his love story with his wife. His proposal and how long it took for her to say "YES" and why. Sometimes you may have to propose 5 TIMES.
Sooo…. Sit back, Listen and take this disastrous journey and let's get REAL.
You can follow Melvin on IG @melvinjacksonjr
http://www.melvinjacksonjr.com/
Make sure you guys check out Melvin's projects:
"I'm A Survivor, No Longer a Victim"
https://allblk.tv/imasurvivor/
"This Eddie Murphy Role Is Mine Not Yours"
https://www.amazon.com/gp/video/detail/B09PR2BY8F/
Credits
Written by Natasha Renee
Original music was created and produced by Khizman at Rec Room Recording Studio, Chesapeake, VA
DISCLAIMER: The views and opinions expressed on the Disaster Dating 101 Podcast are for ENTERTAINMENT PURPOSE ONLY. This does not reflect our personal opinions this is only for the use of entertainment.
—
This episode is sponsored by
· Anchor: The easiest way to make a podcast. https://anchor.fm/app
—
Send in a voice message: https://anchor.fm/natasha-renee/message