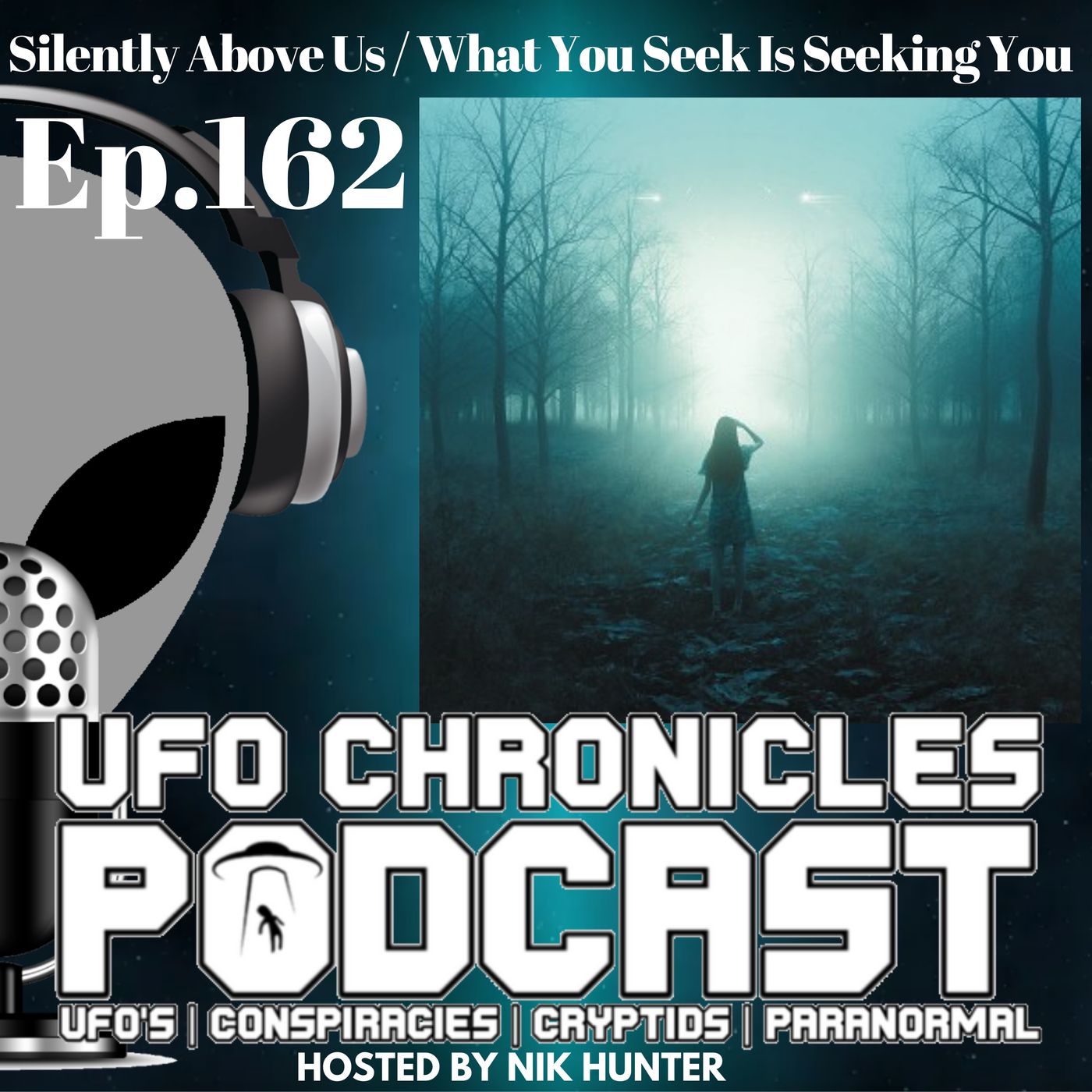 Throwbacks are where I re-release old episodes from the archives. So don't worry if you have heard it already, as 'New episodes' will continue to come out on Sundays.
~~~
Our first guest we're going to be meeting today is Brian from North Carolina. And Brian will be sharing his UFO sightings. One of his sightings he witnessed was with his Wife, and they both saw a very large black triangle-shaped craft pass silently over their property, an event that changed their lives forever. Then we say Aloha to Andrea in Hawaii, and her paranormal experiences with ghosts of people she knew in life, precognition dreams, a UFO sighting over Chinatown, and Andrea's spiritual path.
More information on this episode on the podcast website:
https://ufochroniclespodcast.com/ep-162-silently-above-us-what-you-seek-is-seeking-you/
Andrea's website:
http://www.whitelightcrystalreiki.com
The Experience of a Lightworker (Podcast)
https://theexperienceofalightworker.buzzsprout.com/ or on Spotify, Google Podcasts, Stitcher, and most other platforms in the podcast universe
Want to share your encounter on the show?
Email: UFOChronicles@gmail.com
Podcast Merchandise:
https://www.teepublic.com/user/ufo-chronicles-podcast
Help Support UFO CHRONICLES Podcast
http://www.patreon.com/UFOChroniclespodcast
Donations via PayPal
https://www.paypal.com/paypalme/UFOChroniclesPod
or tip and support by buying me a coffee
https://ko-fi.com/ufochroniclespodcast
Thank you for listening!
Please leave a review if you enjoy the show.
This show is part of the Spreaker Prime Network, if you are interested in advertising on this podcast, contact us at https://www.spreaker.com/show/3395068/advertisement