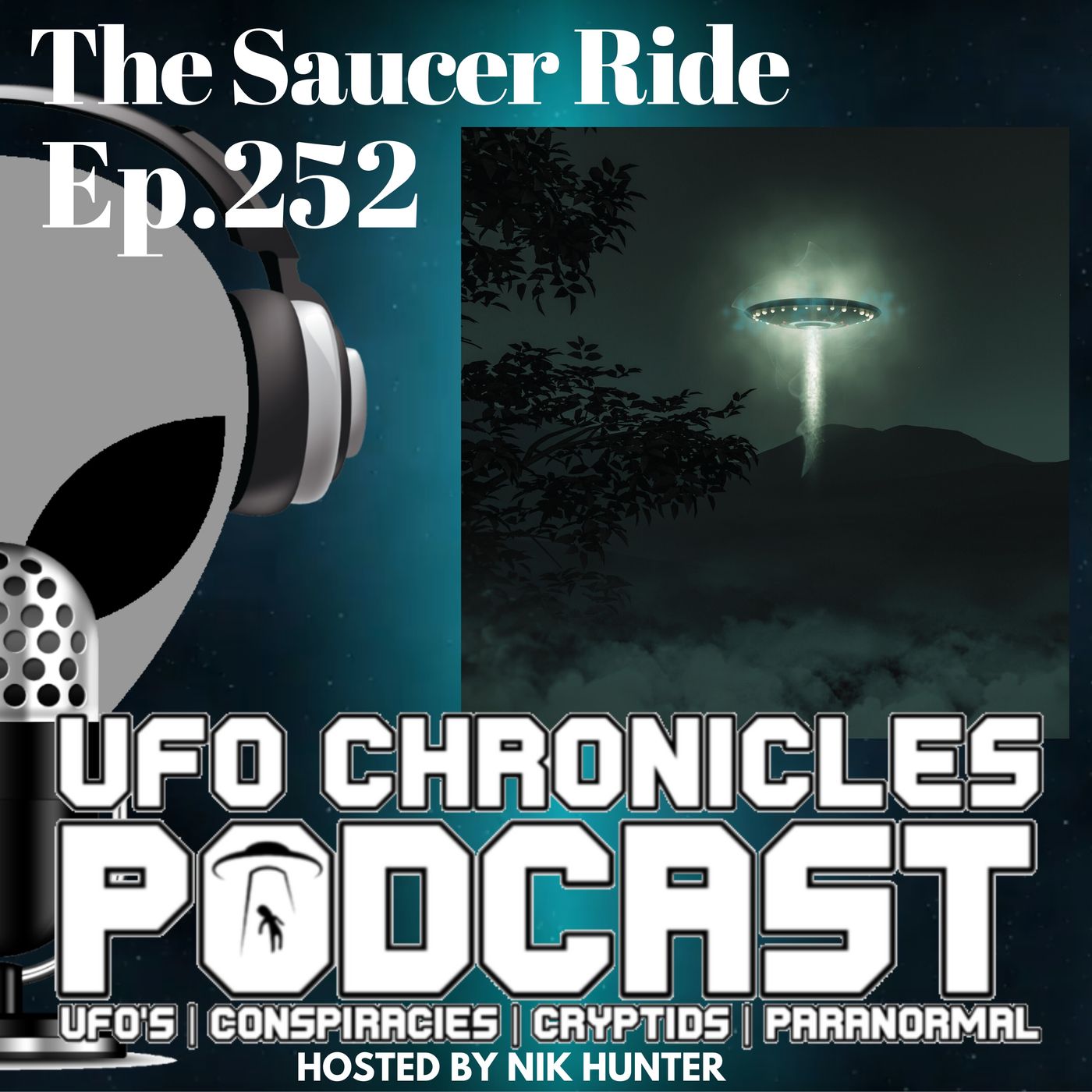 Tonight's guest is Mark from California, sharing his strange alien in encounters which began in his childhood. He believes he is in contact with space aliens, that he was abducted and taken to another planet for therapy, that the aliens are God's emissaries, and that God has charged him with telling the world.
More information on this episode on the podcast website:
https://ufochroniclespodcast.com/ep-252-the-saucer-ride/
Want to share your encounter on the show?
Email: UFOChronicles@gmail.com
Or Fill out Guest Form:
https://forms.gle/dPxd35ii1m2ejGgU9
All Links for Podcast:
https://linktr.ee/UFOChroniclesPodcast
Podcast Merchandise:
https://www.teepublic.com/user/ufo-chronicles-podcast
Help Support UFO CHRONICLES by becoming a Patron:
https://www.patreon.com/UFOChroniclespodcast
Twitter:
https://twitter.com/UFOchronpodcast
Thank you for listening!
Like share and subscribe, it really helps me when people share the show on social media, it means we can reach more people, more witnesses. Without your amazing support, all this wouldn't be possible.
This show is part of the Spreaker Prime Network, if you are interested in advertising on this podcast, contact us at https://www.spreaker.com/show/3395068/advertisement