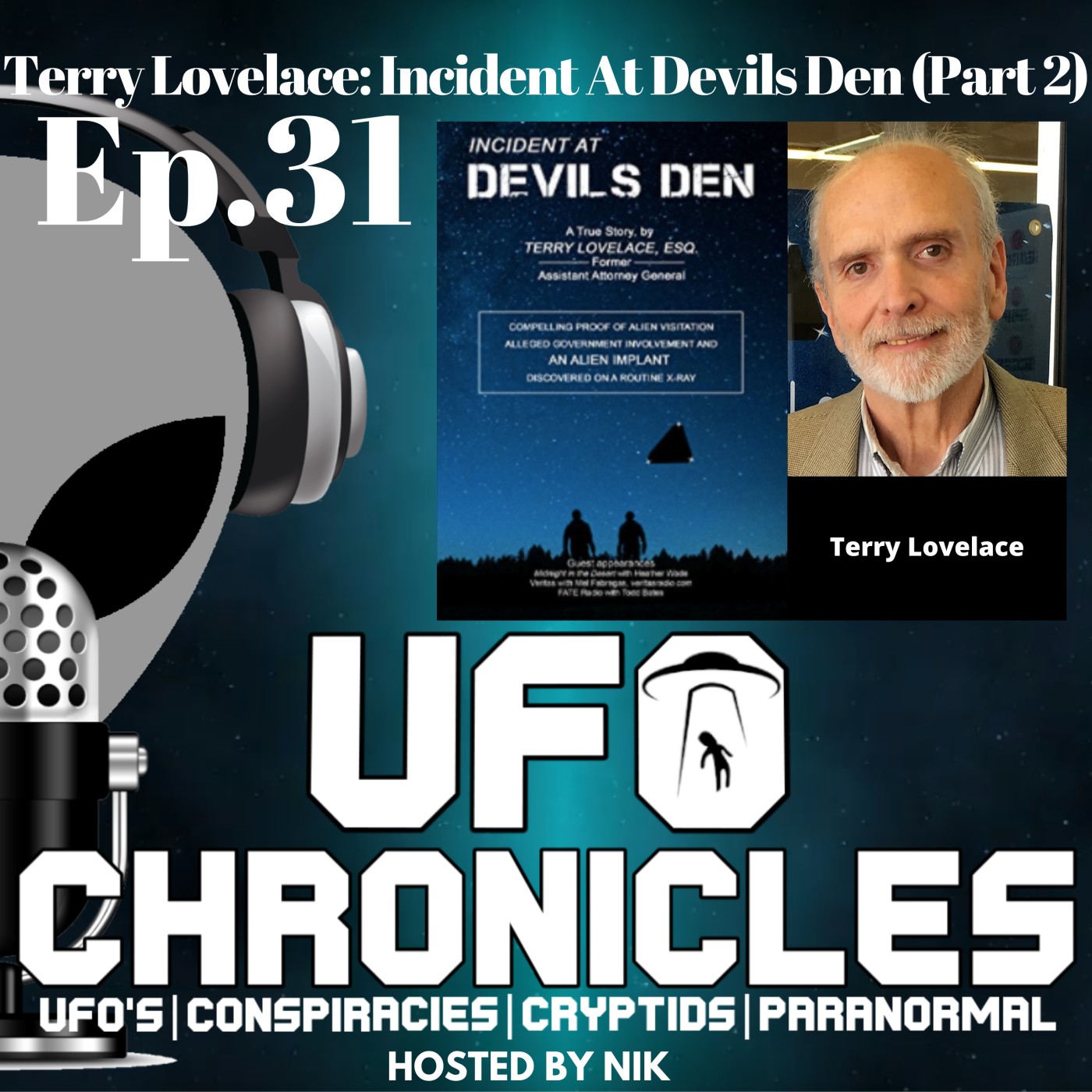 Episode:31 (Part 2)
This is the concluding part of Terry's witness account.
Our guest today is Terry Lovelace and he has one of the most interesting and also disturbing abduction accounts I have heard. It all began on a camping trip in 1977, Terry was a 22-year-old Staff Sergeant in the United States Air Force. Terry and his friend Toby went on a two-night camping trip to an Arkansas State Park known as Devils Den, they had planned the trip as a wilderness adventure, but instead of a wilderness adventure, they experienced an encounter with something unimaginable.
Links to Terry Lovelace website & Book
www.terrylovelace.com
Incident At Devils Den: a true story by Terry Lovelace
https://www.amazon.com/Incident-Devils-story-Terry-Lovelace/dp/0692072012
Want to share your encounter on the show?
Email: UFOChronicles@gmail.com
Podcast Merchandise:
https://myconspiracytees.com/collections/ufochroniclespodcast
Help Support UFO CHRONICLES by becoming a Patron:
https://patreon.com/UFOChroniclespodcast
Twitter: @UFOChroniclesuk
Thank you for listening!
Please leave a review if you enjoy the show, and everyone that leaves a five-star rating and review on iTunes will get a shout out on the following show.
Like share and subscribe it really helps me when people share the show on social media, it means we can reach more people and more witnesses and without your amazing support, it wouldn't be possible.
Music Credits:
Artist: Patrick McFadden Jr
Track: War of Independence
https://soundcloud.com/patrick-mcfadden-jr