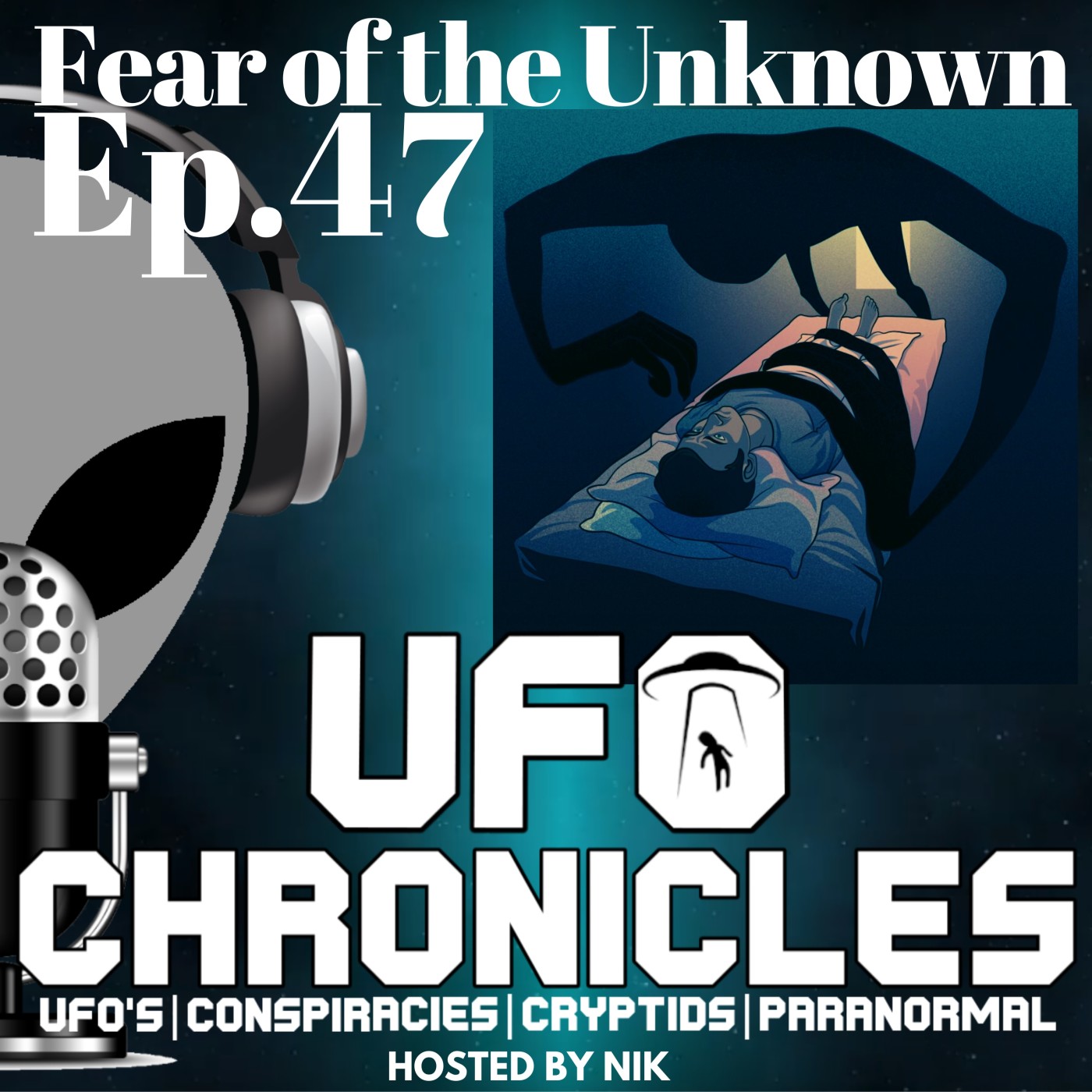 Episode: 47
Tonight's guest is Andrew from Pitsburg Pennsylvania, and he will be sharing an experience at the age of about 13 while on a camp out with his friends, they all saw a very bright light which was followed by time loss that left Andrew with a deep-seated fear of images of aliens. Then his second account is centered around bouts of sleep paralysis that sounded like something from a horror movie.
Want to share your encounter on the show?
Email: UFOChronicles@gmail.com
Podcast Merchandise:
https://myconspiracytees.com/collections/ufochroniclespodcast
Help Support UFO CHRONICLES by becoming a Patron:
https://patreon.com/UFOChroniclespodcast
or you can make a one-off donation on PayPal:
https://paypal.me/ufochroniclespodcast
Twitter: @UFOChroniclesuk
FB: https://www.facebook.com/UFOChroniclesUK
Thank you for listening!
Please leave a review if you enjoy the show, and everyone that leaves a five-star rating and review on iTunes will get a shout out on the following show.
Like share and subscribe it helps me when people share the show on social media, it means we can reach more people and more witnesses and without your amazing support, it wouldn't be possible.
Music Credits:
Artist: Patrick McFadden Jr
Track: War of Independence
https://soundcloud.com/patrick-mcfadden-jr