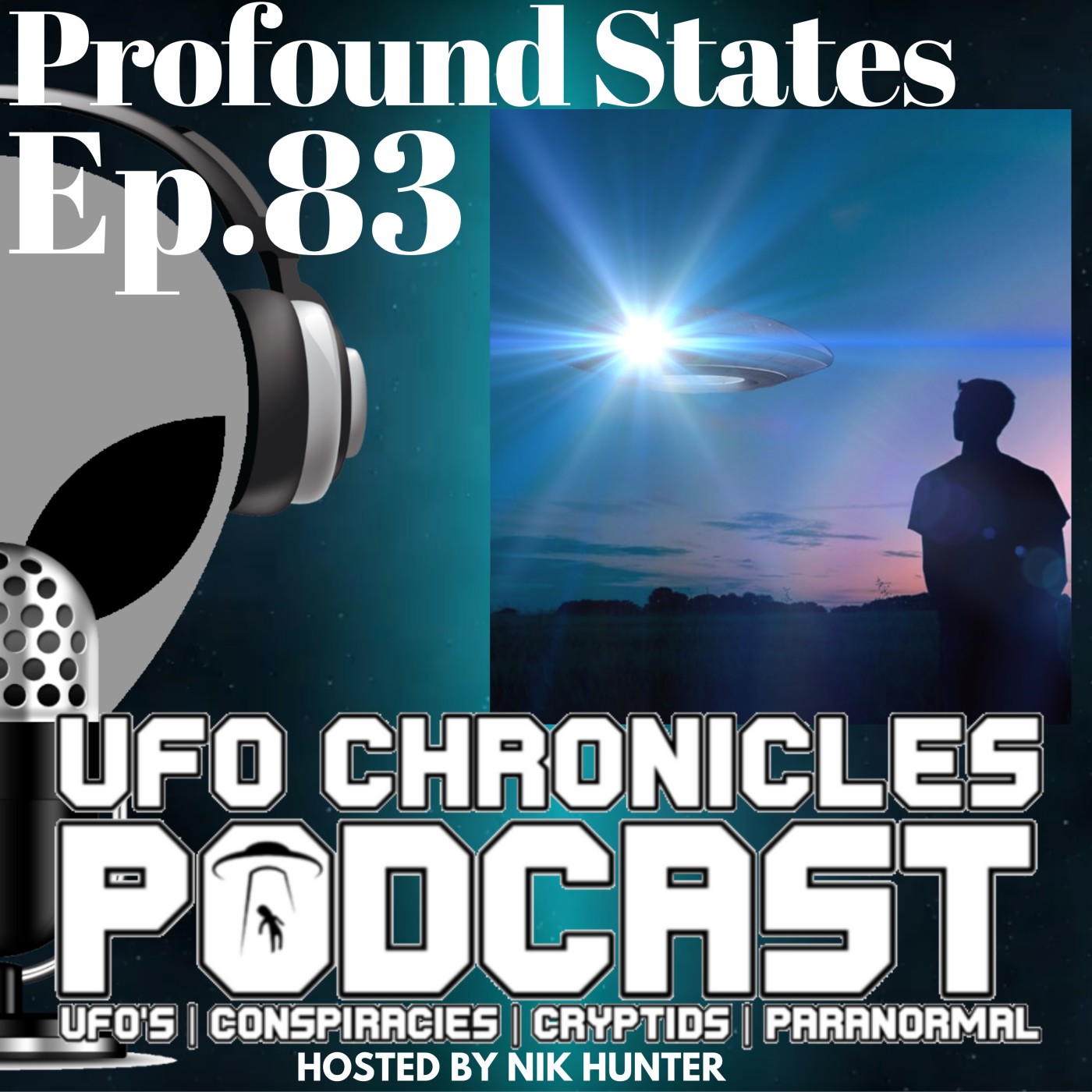 Episode: 83
We are joined by Charles in Georgia, and he is an ex-Martial artist, stuntman and videographer that worked in the motion picture industry with people like the legendary Chuck Norris. He is also an information technology professional, with over 41 years of computer experience, he's worked over 60 professional IT-related contracts. His clients include the CIA, the FBI, Defense Security Services, DISA, the Library of Congress, the Treasury Department, NATO, the Army, the Air Force, the Marine Corps, Microsoft, Shell, Amoco, Conoco, Haliburton, Brown and Root, Cox Enterprises, GE, and numerous others. Charles has been an occasional contactee since his first close encounter in October of 1980. He will be sharing this experience and many others tonight.
Charles Mike Beaver's Website:
https://profoundstates.com
More information on this episode on the podcast website:
https://ufochroniclespodcast.com/ep-83-profound-states/
Want to share your encounter on the show?
Email: UFOChronicles@gmail.com
Podcast Merchandise:
www.ufochroniclespodcast.com/shop-2/
Help Support UFO CHRONICLES Podcast by becoming a Patron:
www.patreon.com/UFOChroniclespodcast
We have partnered with Advertise Cast to handle our advertising/sponsorship requests. They're great to work with and will help you advertise on our show. Please click the link below to get started.
https://www.advertisecast.com/UFOChroniclesPodcast
Thank you for listening!
Please leave a review if you enjoy the show, and everyone that leaves a five-star rating and review on Apple Podcasts will get a shout out on the following show.