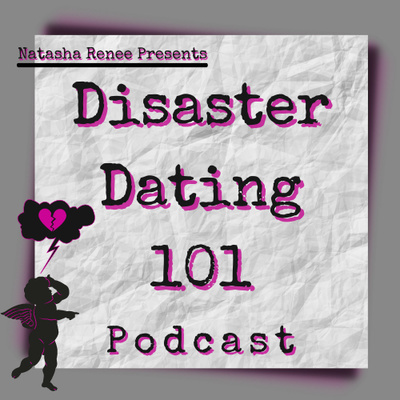 The text message comes out. What happens in Florida doesn't stay in Florida. No Natasha did not drink Prosecco before recording this episode. Robyn's out here giving shout-outs smh.
We talk about how work relationships with the opposite sex go WRONG. WTF Media Producer Wolf Taylor chimes in and gives us a male's point of view.
We have a few laughs and talk about that GREAT VIBE from Florida.
This isn't your average relationship podcast.
Sooo…. Sit back, Listen and take this disastrous journey and let's get REAL.
Credits
Written by Natasha Renee
Disaster Dating 101 was recorded and produced at WTF Media, Soho, NY
Original music was created and produced by Khizman at Rec Room Recording Studio, Chesapeake, VA
DISCLAIMER: The views and opinions expressed on the Disaster Dating 101 Podcast are for ENTERTAINMENT PURPOSE ONLY. This does not reflect our personal opinions this is only for the use of entertainment.
—
This episode is sponsored by
· Anchor: The easiest way to make a podcast. https://anchor.fm/app
—
Send in a voice message: https://anchor.fm/natasha-renee/message