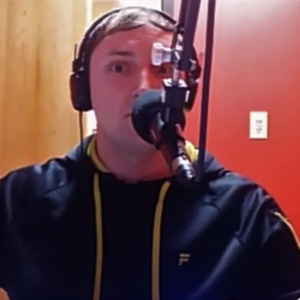 Host, Co-host, Executive Producer, Board Operator

Brandon Januska is student at the Illinois Media School in their Sports Emphasis Program. He previously graduated from their Radio and Television Broadcasting program. He can be heard on the radio show Blow the Whistle, which is live on SportsTownChicago.com on Mondays from 2-4pm CST. Brandon also works as a co-host, producer and technical director for X-Bomb Sports, which can be seen live on Facebook on Wednesdays and Thursdays from 5:30-6:30pm CST.

Brandon graduated from Millikin University with a Bachelor's degree in Theatre in 2017. He then spent three years in the U.S. Army as a paratrooper with the 82nd Airborne Division. After his Army contract was up, Brandon enrolled at Illinois Media School where he continues his journey into the broadcasting world.