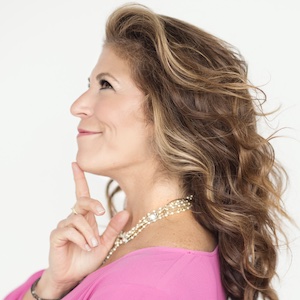 Journalist, Writer, Entrepreneur, Thalassophile

Radio personality, award winning voice-over talent, seasoned speaker and emcee, Kiki Vale thrives on the microphone and in front of live audience. She is the first female airborne news/entertainment and traffic reporter in Chicago, and remains mesmerized by those pre-dawn sunrises witnessed during her morning shift in the early nineties. Kiki's on-air career spans work on 15 formats, leading to the role of writer for various weekly newspapers.

In 2000, Kiki founded her brand Kefi L!fe, a lifestyle which creates harmony in the mind, body and soul, the Greek way! As a journalist, entrepreneur, lifelong learner and recent graduate of the Institute of Integrative Nutrition, she inspires one and all to live a fulfilling and healthy life. Kiki has been married for 27 years and she is the mother to four children and a Norwegian Black Lab. She is fluent in Greek, and loves words!