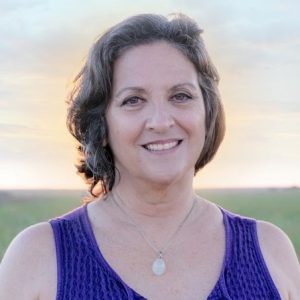 Host, Producer, Doer of Everything

I'm a radio lifer. I'm also a mom, a wife, a dog lover, and an advocate for what's right, but the one constant in my adult life has been radio.

My first turn in front of a mic was way back in college in 1979. Today, I host The Nicole Sandler Show online at nicolesandler.com. Along the way, I worked in multiple formats—from News/Talk to CHR to AC and Hot AC, to Oldies, Rock and Classic Rock, Alternative and Triple A and back to News/Talk again.

I have some legendary call letters under my belt, in some amazing cities: WPLJ and WMCA in New York City; KLSX, KNX-FM, KODJ, KLOS, KSCA, KACD/KBCD in Los Angeles; WXRV in Boston; WBGG and WINZ in Miami, and more.

I performed in various capacities at those stations in positions ranging from Program Director and/or Music Director to hosting every daypart on the air. I've been a Promotions and Marketing Director, Producer, and even a Production Director and Webmaster. In this brave new online world of independent media, I perform all of those functions, plus those of Chief Engineer, Cook and Bottle Washer.

My love of music led me to a career in radio, and my natural curiosity and thirst for knowledge and information expanded my chosen formats to talk. In the decades I've been making a living in this profession, I've played some really good music on a few amazing radio stations, and talked about the ways of the world on both local stations and with people all over the country—and the world.

My degree is in Broadcast Programming and Production from the University of South Florida—where I got my first taste of the magic of radio. Of course, I took the required TV production courses, but it was the personal nature of radio, the one-on-one communication that I fell in love with immediately. I never looked back.

I spent my college years ensconced in the WUSF studios manning the controls for classical music programs during the day, and letting loose while hosting "Free Form Radio" on the weekend. When a new community radio station, WMNF, began broadcasting in Tampa, I started hosting a weekly show there as well.

I began my commercial radio career in talk radio as a producer at WNSI/Tampa, but soon after decided to head to New York. I was born there and always loved the city, including its radio stations.

I visited the city in 1981 with tapes and resumes in hand. When I got an offer from WMCA to be a part-time weekend producer for a whopping $8 an hour, my father told me that I had to do it, warning that I'd always regret it if I didn't take the shot.

Thankfully, he assured me that he'd help out as long as I needed it—so I had nothing to lose.

Luckily, I was on my own in a few months. The part time job turned full-time. I took over as Producer of The Bob Grant Show just a few weeks after I arrived, and worked with some other radio legends including Barry Gray, Barry Farber, and the Straus Family.

One day, while then-Congressman John LeBoutillier was on the air with Grant, a call came in for him on the studio line. It was Jim Kerr, morning man at WPLJ, who happened to be a friend of his.

John arranged a meeting and I was eventually hired to produce Jim Kerr & the Morning Crew at WPLJ in New York. All the while, I spent my weekends driving to the east end of Long Island to do weekends on rocker WRCN/Riverhead – playing music for the Hamptons.

After five years in NYC, I headed west to Los Angeles. My first radio stop was with Phil Hendrie's morning show at KLSX. From there, I headed to KNX-FM to co-host mornings before becoming the Director of Marketing & Promotions after the station changed to an oldies format.

Shortly after I arrived in LA, Mark & Brian appeared at KLOS. I knew immediately they were doing something very different, innovative and exciting—so I stalked them until they hired me. From 1990-1994, I was the producer and the "chick" on the Mark & Brian Show, which rose to the top of the ratings roost.

But a new format was on the rise: Triple A, Adult Album Alternative—a format that actually played the music I loved! So I flew to Boulder, CO to meet with Dennis Constantine, the Triple A radio consultant, who said my timing was perfect, as they were about to debut the format on a station in Los Angeles.

I still pinch myself as I recall the launch of the now-legendary KSCA fm101.9 in 1994. I started there as midday host, then moved to mornings, and eventually rose to Music Director. The station was the last of Golden West Broadcasters' stations, the group owned by Gene Autry. When the Autrys decided to sell a few years later, the station went Spanish.

After KSCA went off the air, I honed my writing skills as Rock Editor of the trade magazine The Album Network, then moved to San Diego to co-host the Brand X Morning Show on another legendary station, 91X.

In 1999, Clear Channel decided to have another go at Triple A radio in LA and I was brought in to help launch the station and continue as the afternoon drive personality and Music Director. I was later promoted to Program Director at Channel 103.1.

Unfortunately, history keeps repeating itself! The station had to be sold when Clear Channel merged with another big radio owner—AM/FM—and Channel 103.1 was flipped to a Spanish-language format! So I came up with another idea.

The internet was becoming ubiquitous, and just as I had created one of the first radio station websites a few years earlier at KSCA (someone actually has much of the KSCA website archived!), this time I was at the helm for the seamless move of Channel 103.1 from over-the-air to internet-only. We made history as the first station to ever do so, and I wrote about it for The Album Network's sister publication Totally Adult.

Unfortunately, the dot-com bust soon exploded and, along with it, the Clear Channel internet radio stations.

Family reasons eventually brought me back home to South Florida, where I launched Legacy Video Productions, producing family history videos from clients' home movies and photos. But I spent so much time listening to South Florida's newly-launched Air America affiliate that I finally contacted the station and suggested they hire me!

WINZ/Miami hired me in July of 2007 to produce The Jim DeFede Show. A year later it became The Nicole Sandler Show.

About a year later, in advance of a format change to sports, the station dropped my show and fired me. But Air America came calling. I spent the next year guest hosting on the progressive network, eventually taking over the late-night show as my own until January 21, 2010, when Air America ceased operations.

Without missing a beat, I moved my show online to RadioOrNot.com, where I hosted a live show for over 6 years for a steadily growing audience. For most of those years, I was on call as Randi Rhodes' primary guest host, filling in regularly and talking with her national audience until the show ended in May of 2014.

These days, it's The Nicole Sandler Show, streamed live weekdays at 5ET/2PT at nicolesandler.com, The Progressive Voices Network, YouTube, Facebook Live, Twitter and Twitch, and available as a podcast after the live program ends.

The Nicole Sandler Show is 100% listener supported.