This podcast takes a look at all things stigmatized or taboo in societies, such as suicide, grief, sex, money, illness, cultural codes, and more. Each week, Ashley Rivard talks with modern people who have successfully investigated their areas of interest and discusses how they overcame adversity, as well as the ways in which they work to share their newfound wisdom with others.
Into The Dawn launched February 2020 and releases new episodes every other Monday. It can be heard on iTunes, Google Play, Spotify, and SoundCloud.
In its first 3 months, "Into The Dawn" was trending at #70 on iTunes in France.
---
All Episodes
Father Brian is a Visiting Assistant Professor of Philosophy at LMU...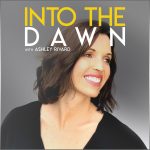 In this episode, I interview Dr. Kate Balestrieri, a Licensed Psychologist,...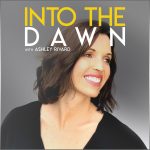 In this episode, we dive into the #1 taboo, suicide. We...